Apologies for no posts for a while, I have being run off my feet, so more posts to follow when I get the chance...
I had the pleasure of detailing this beauty for Mat, after doing his Focus RS
/viewtopic.php?f=10&t=2753
and RS2000
/viewtopic.php?f=10&t=2795
which were both a pleasure to work on in such a nice work environment.
The Escort Cosworth in question, has had extensive work done by Mat himself, replacing everything to back to new condition.
It all started by polishing the last section of the exhaust for me, using Britemax metal polish via rotary... Before: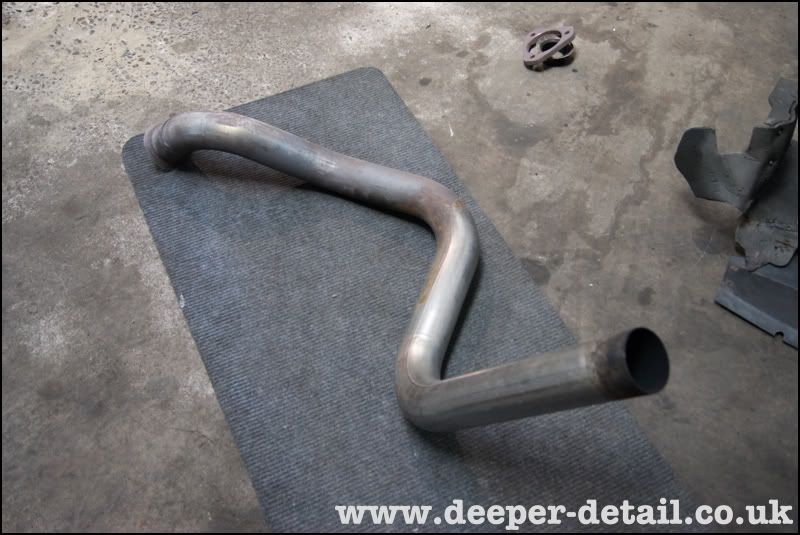 After: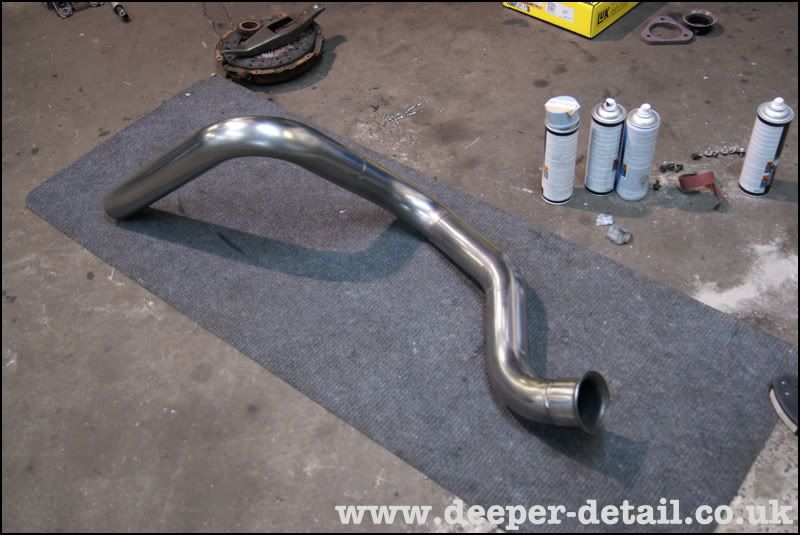 A small example of the work that Mat has put in...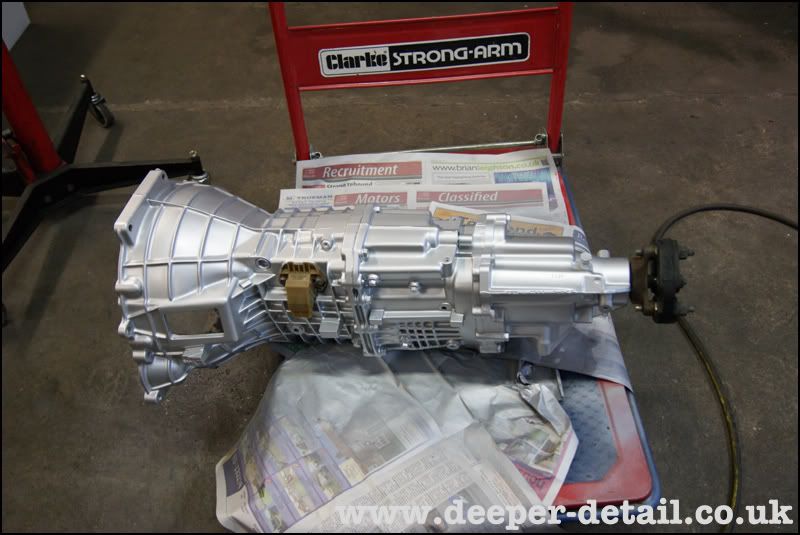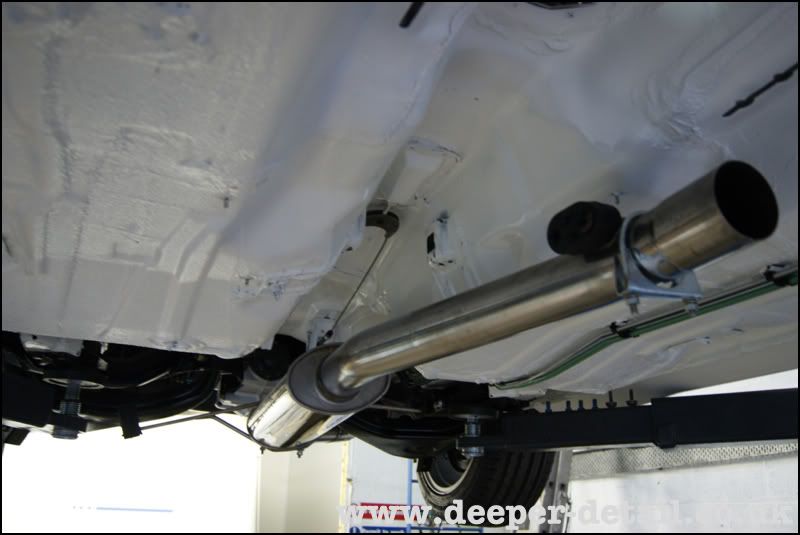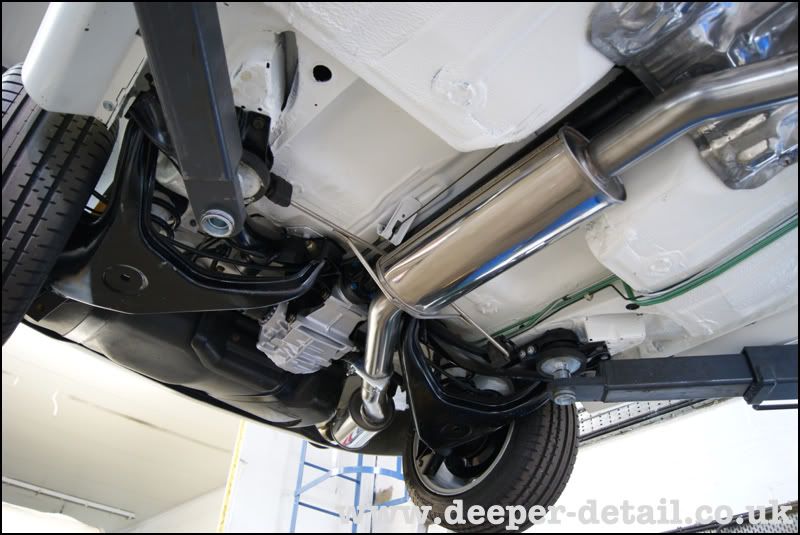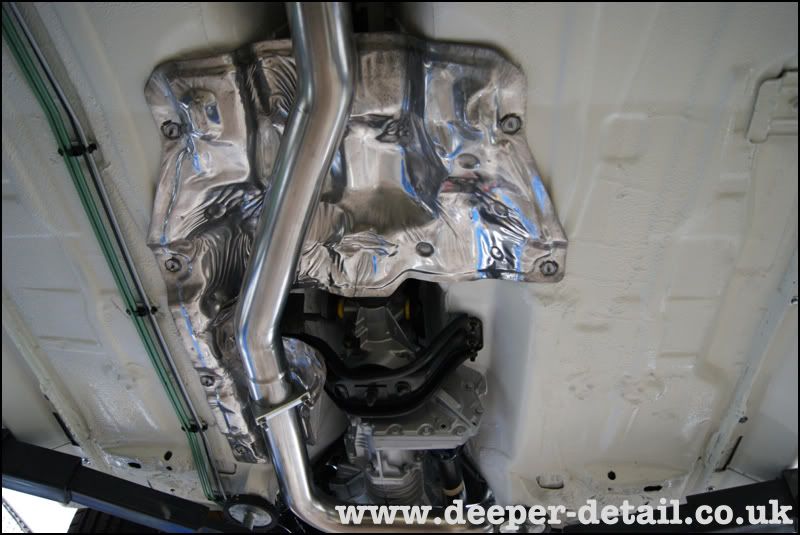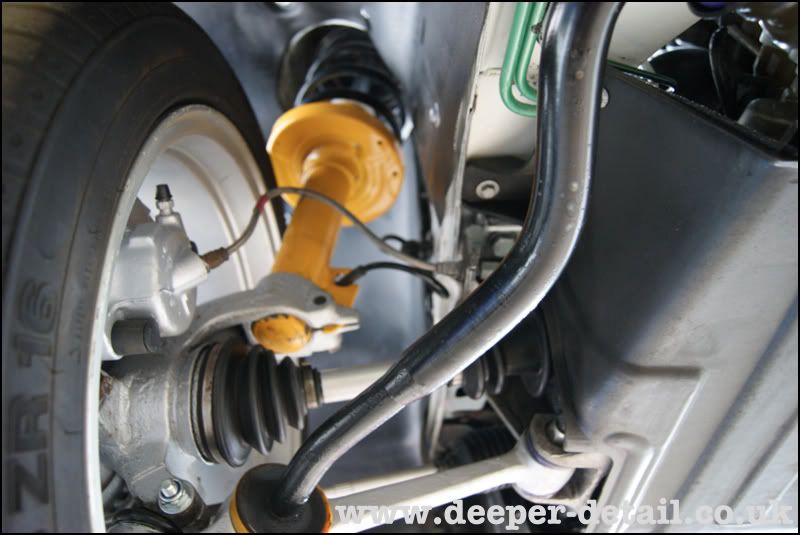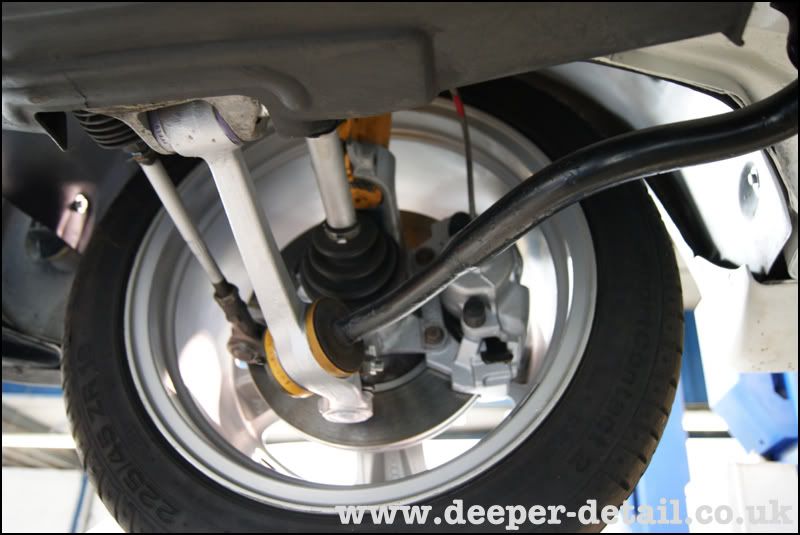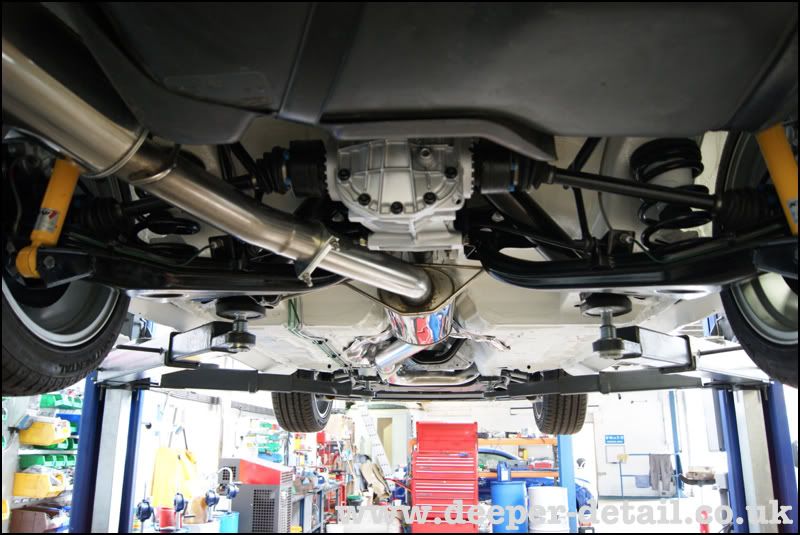 First off, the interior was tackled, Mat being a little OCD like myself, removed the front seats... Before: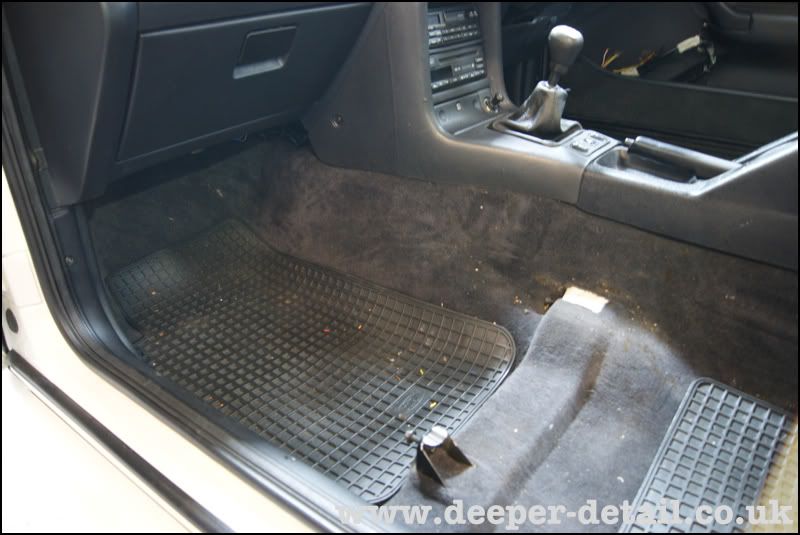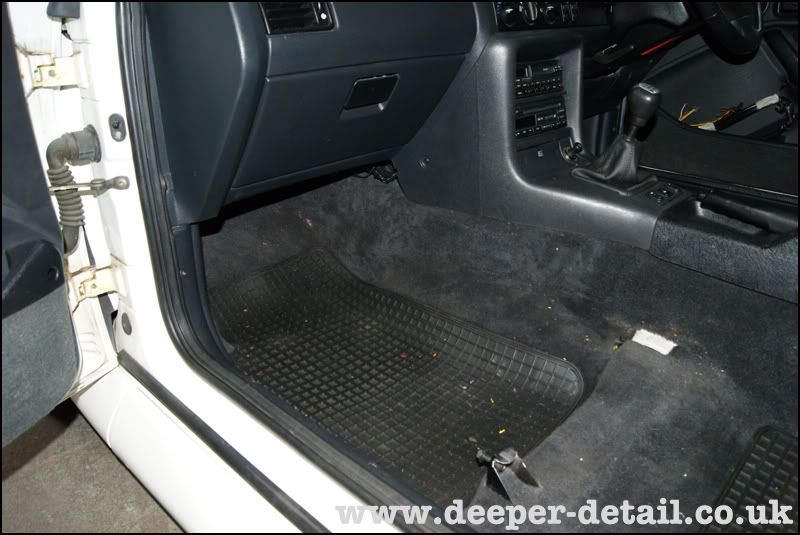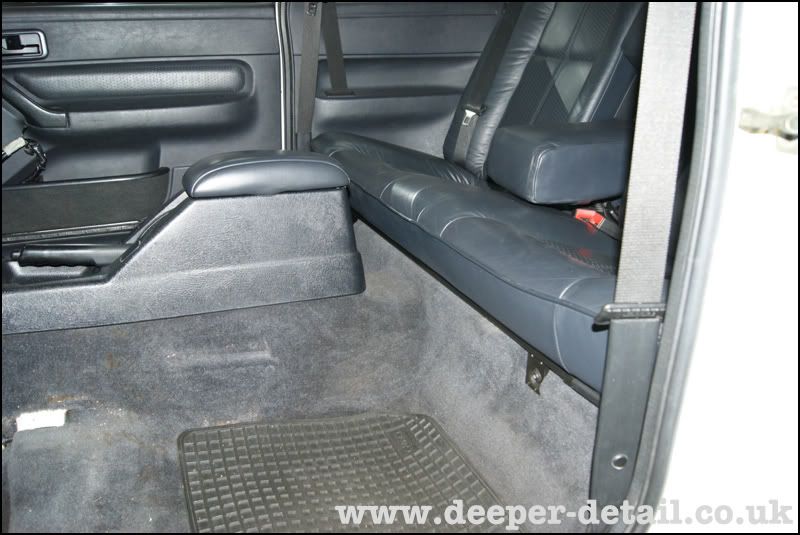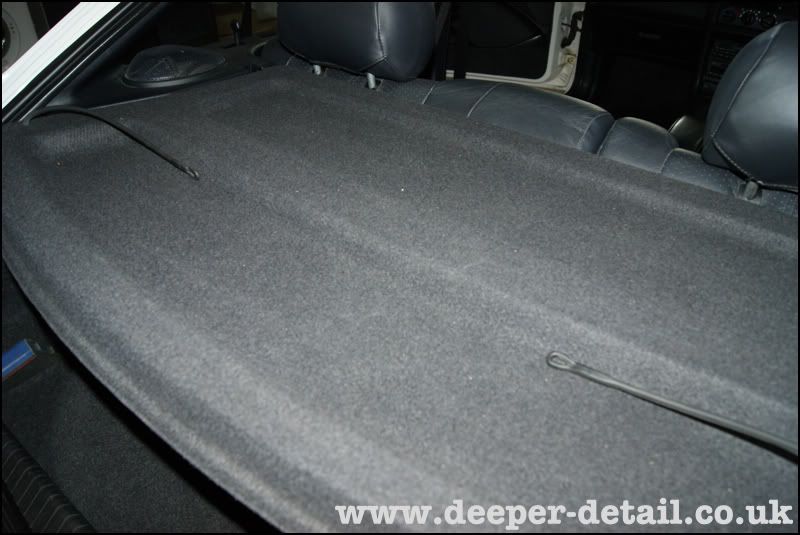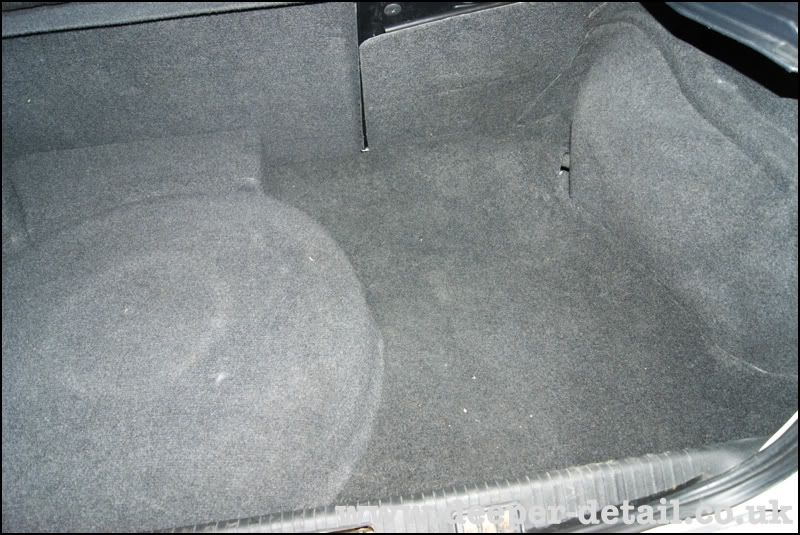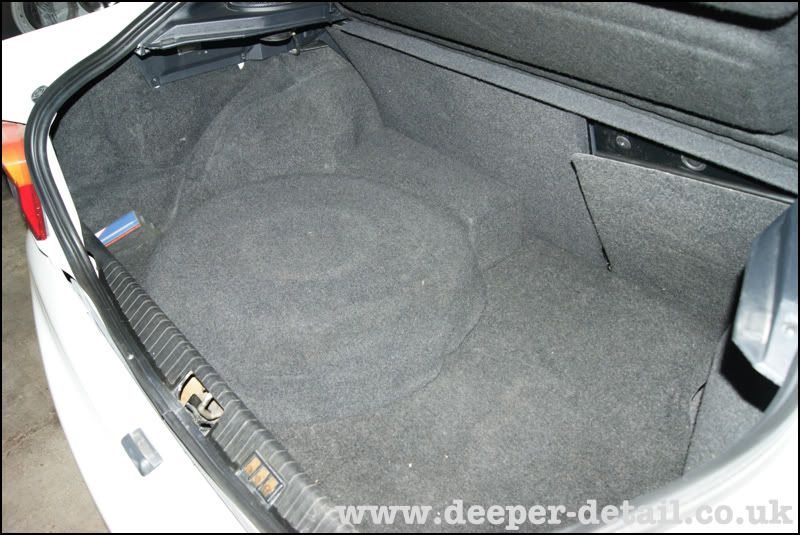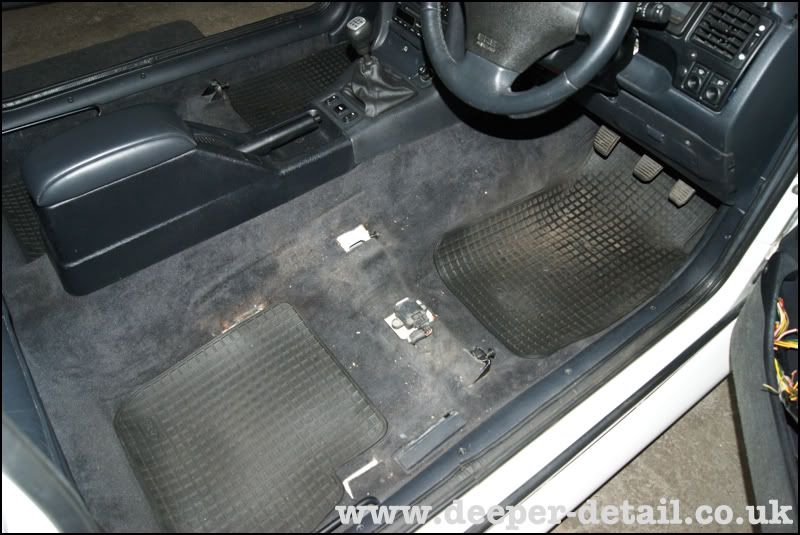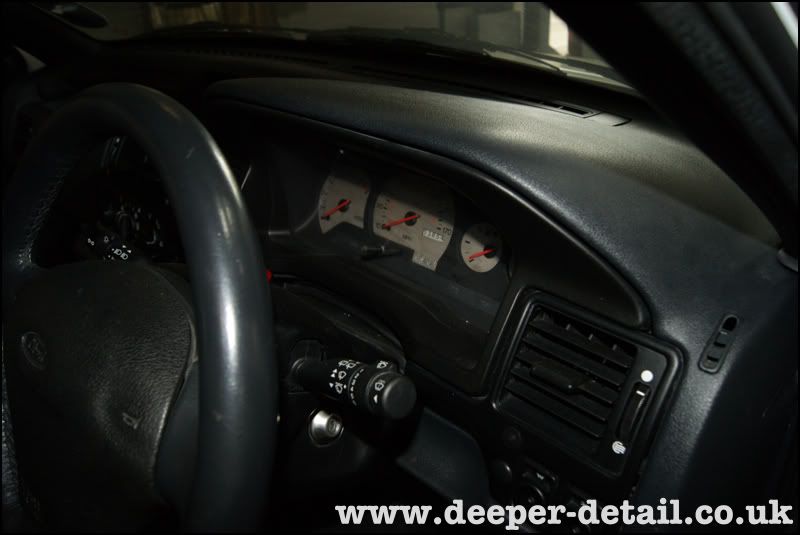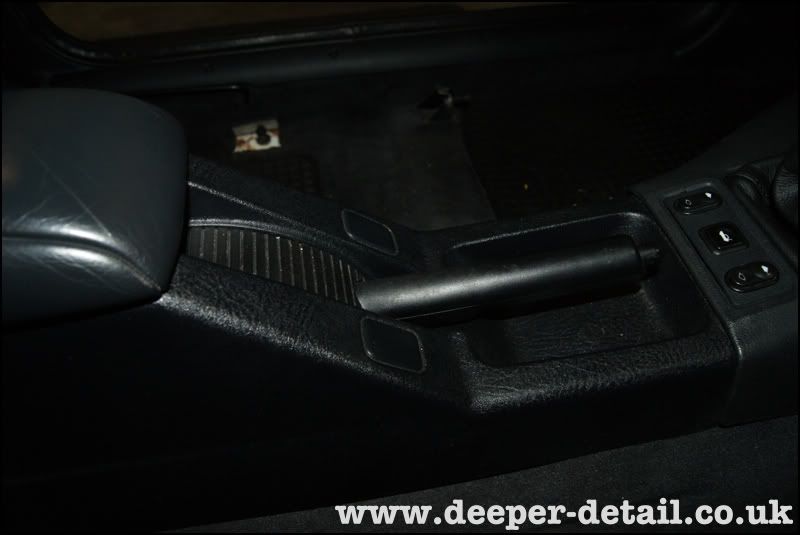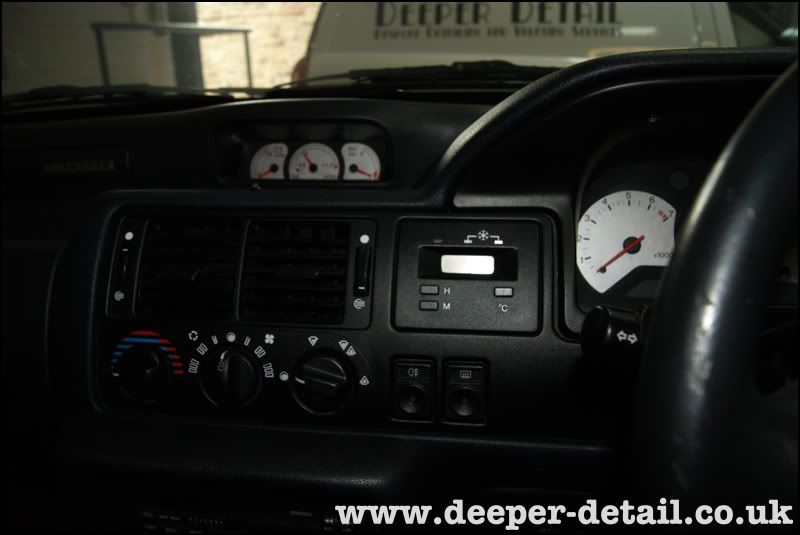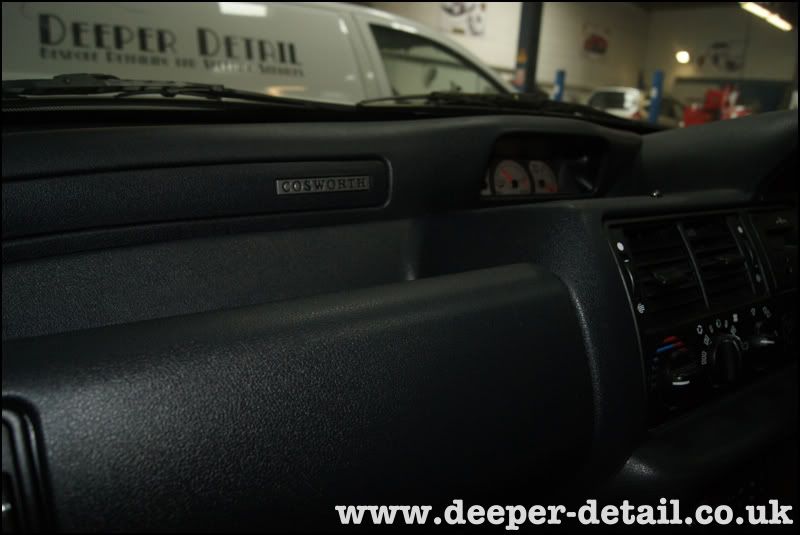 Certainly not bad at all, after a little George+ time...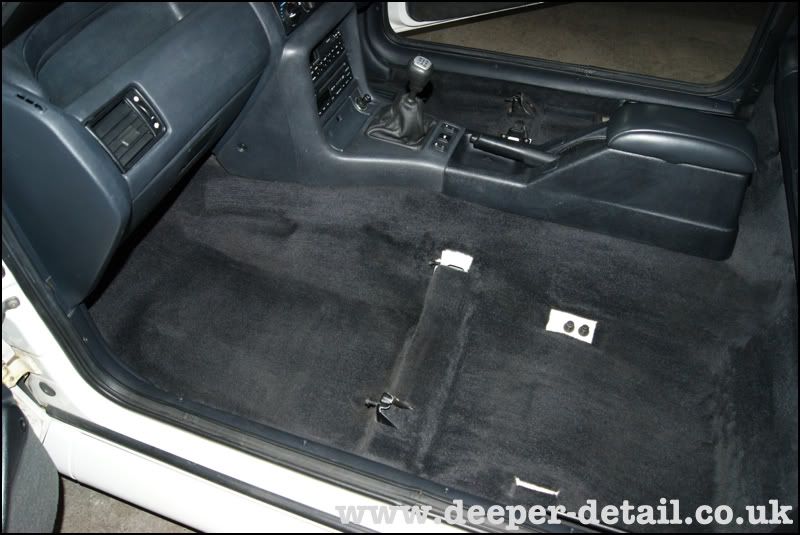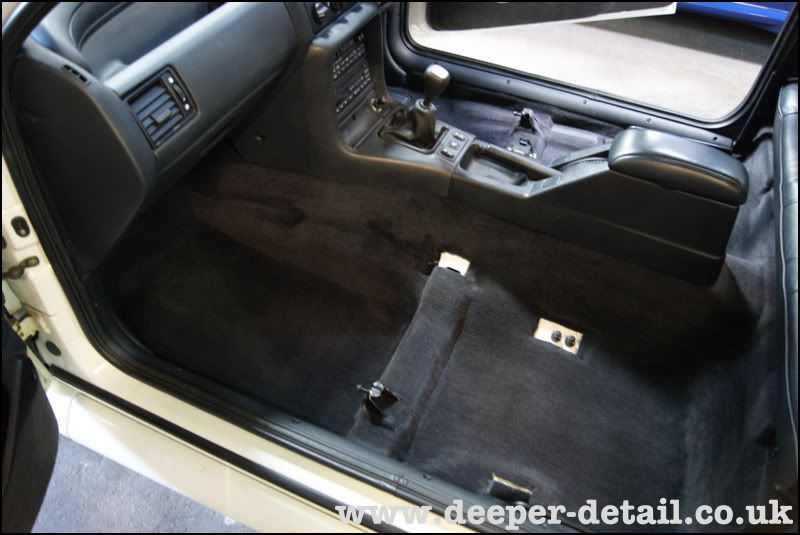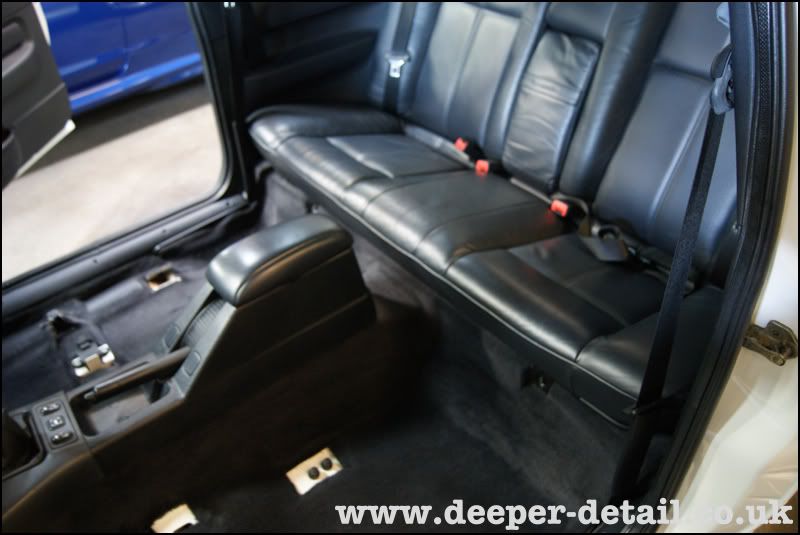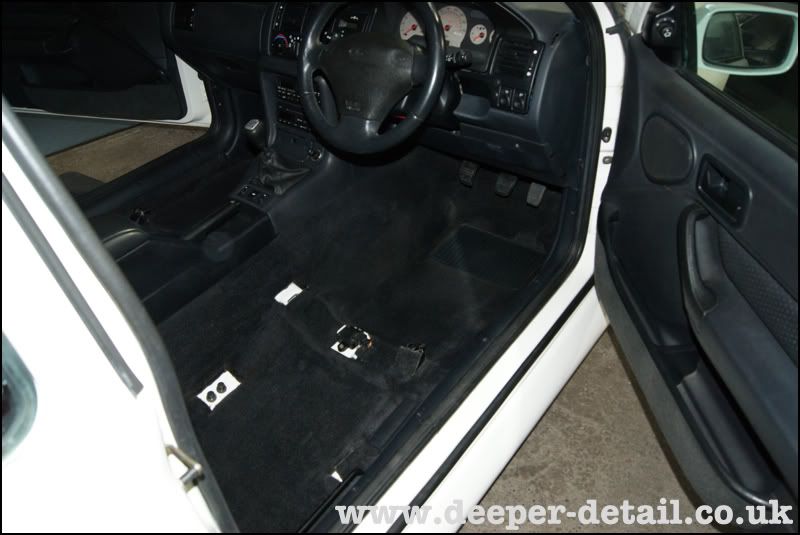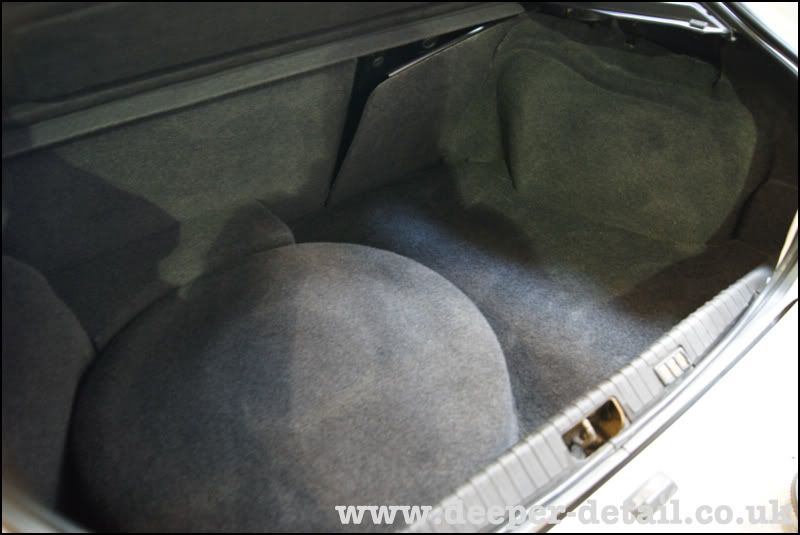 Next the drivers seat was refurbished, not removing every crease, but making it look like the others in comparison... Befores: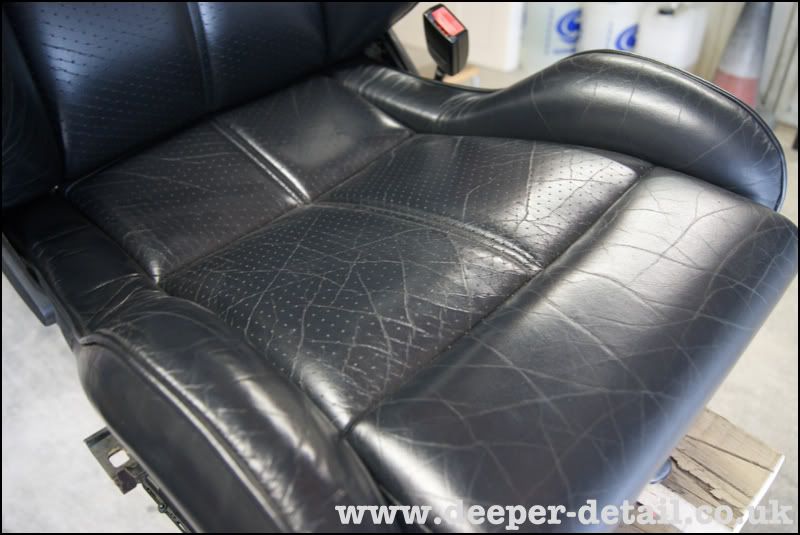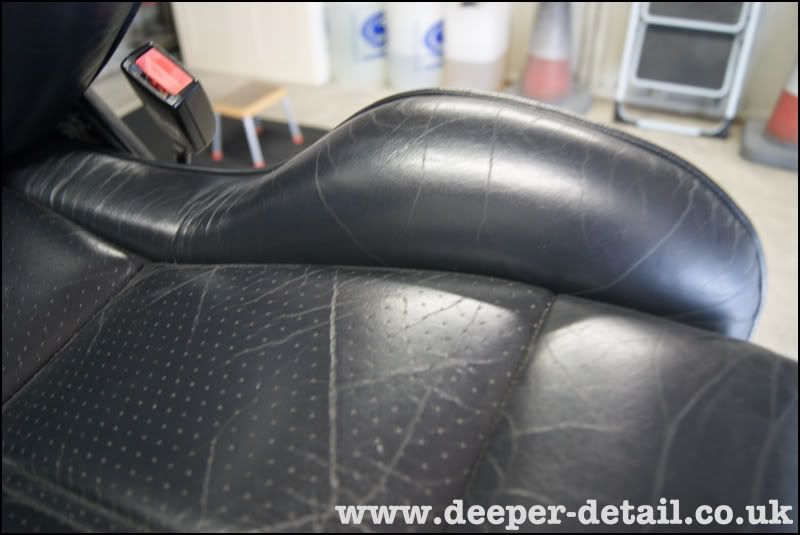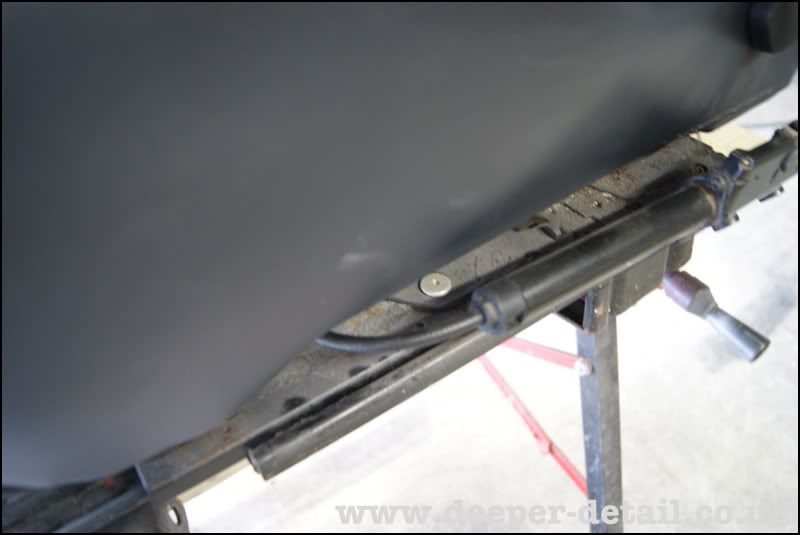 Repair of a slight tear in the base
Other repairs of the cracking etc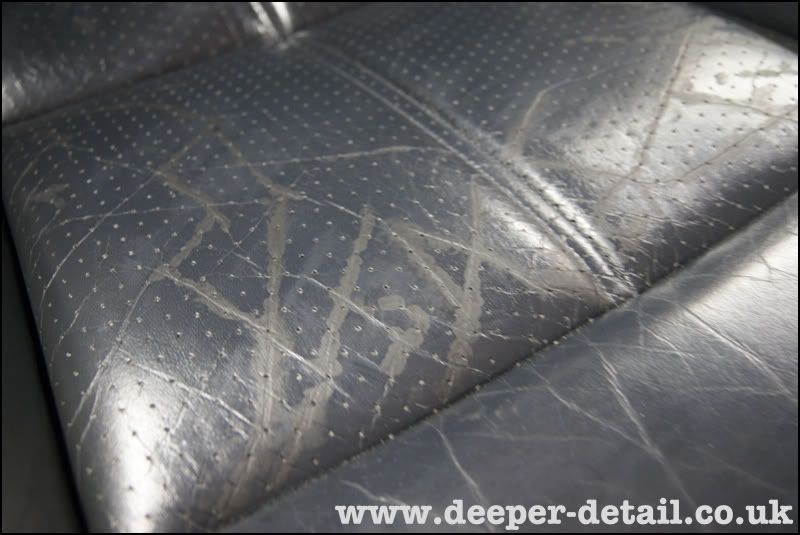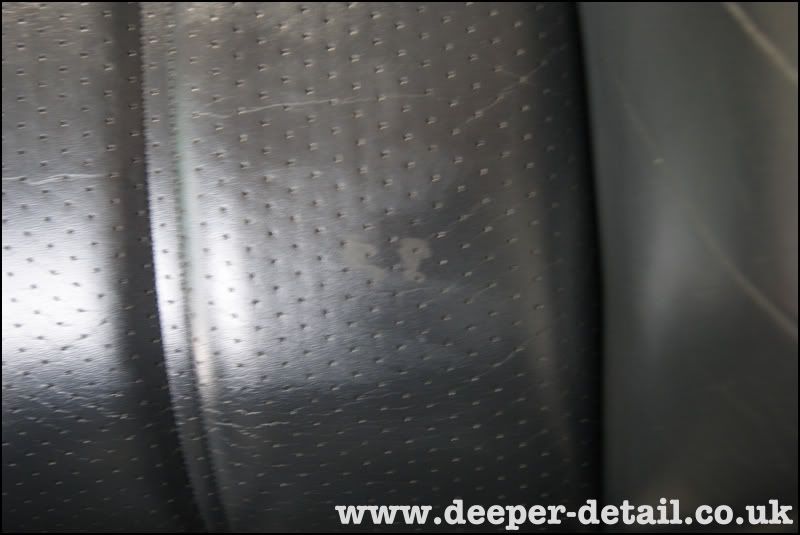 Back in the car after recolouring and satin sealant applied (conditioning done at a later time)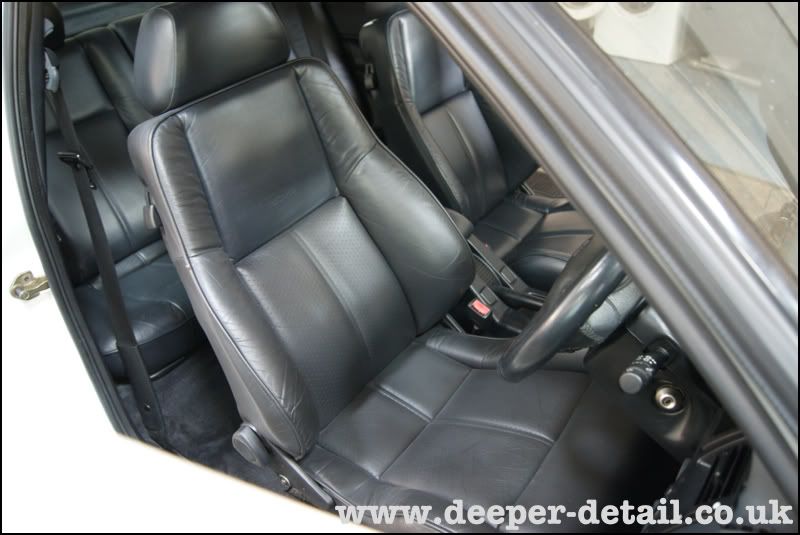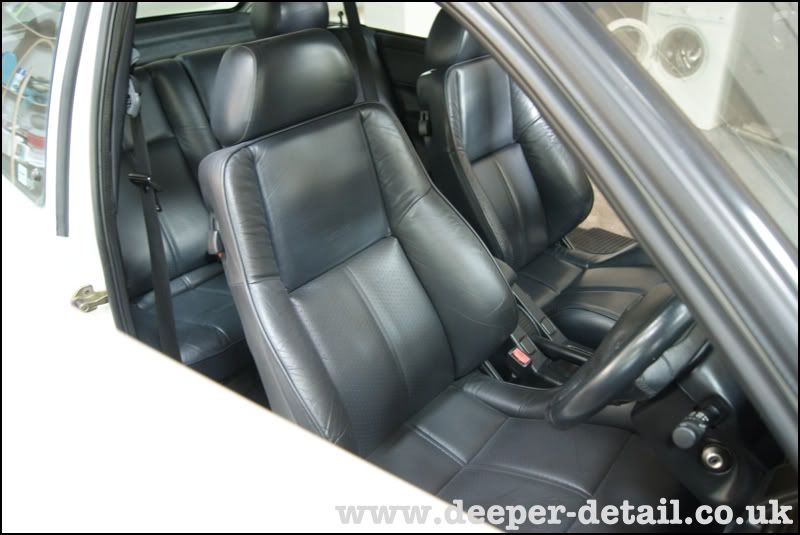 Front plate removed ready for the new ones and ready for the detail process (Mat had extensively cleaned the car and had not been outside since!)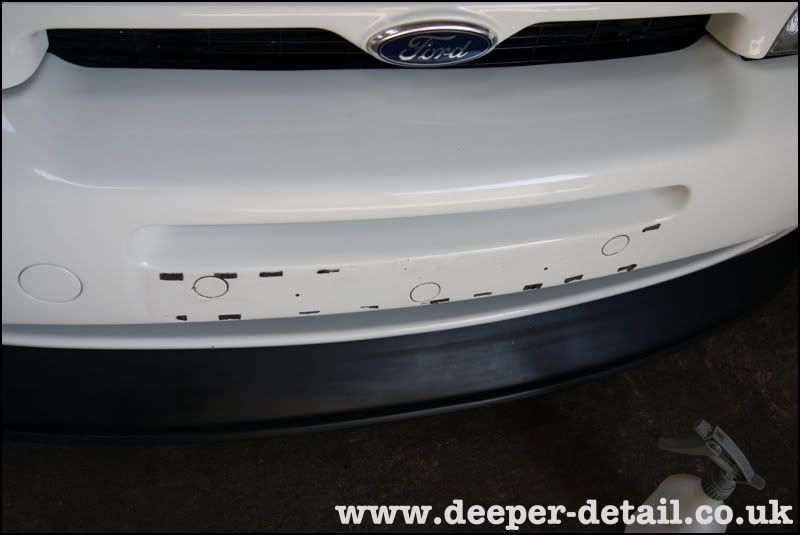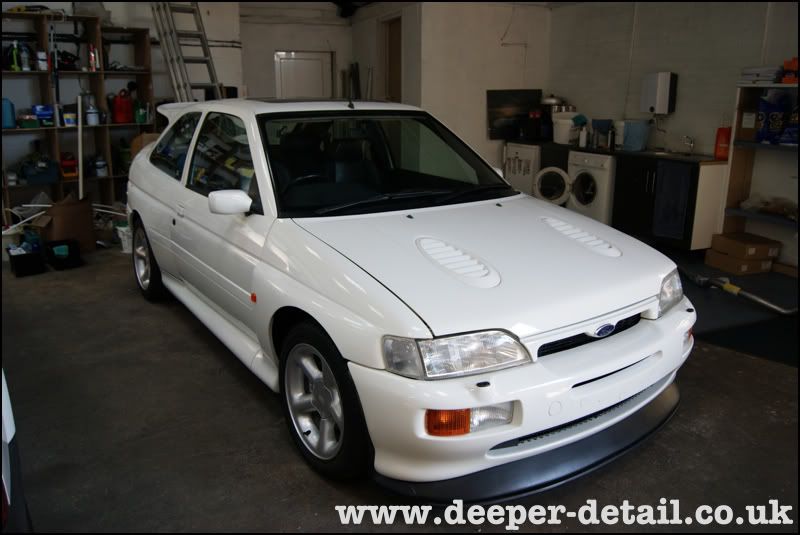 The car had had a 'traditional' machine polish after the car had being resprayed, prior to Mat buying it, so a few buffer trails and a little lack of clarity...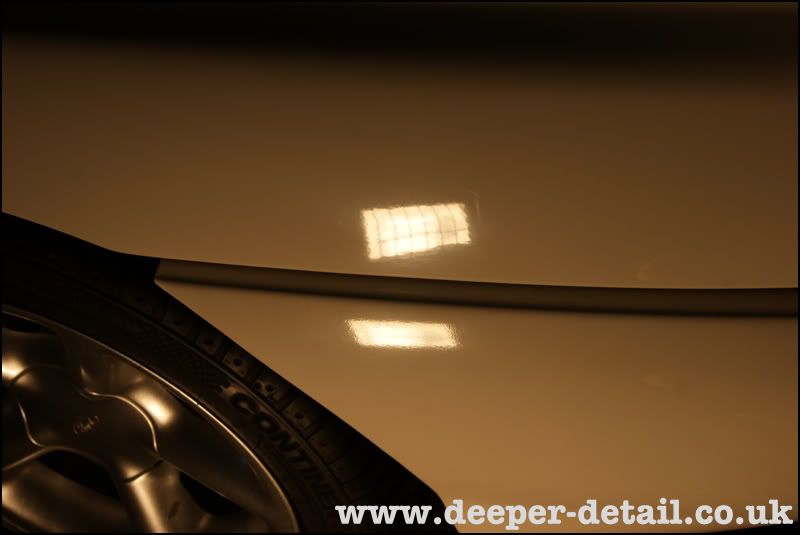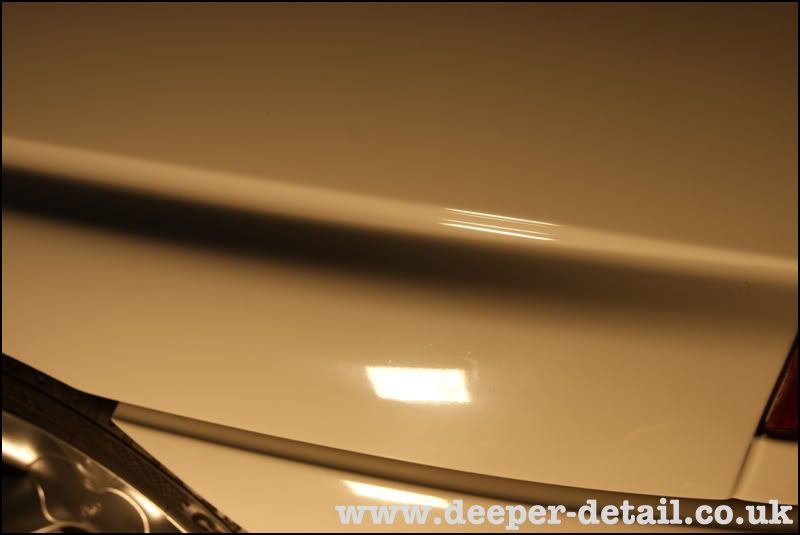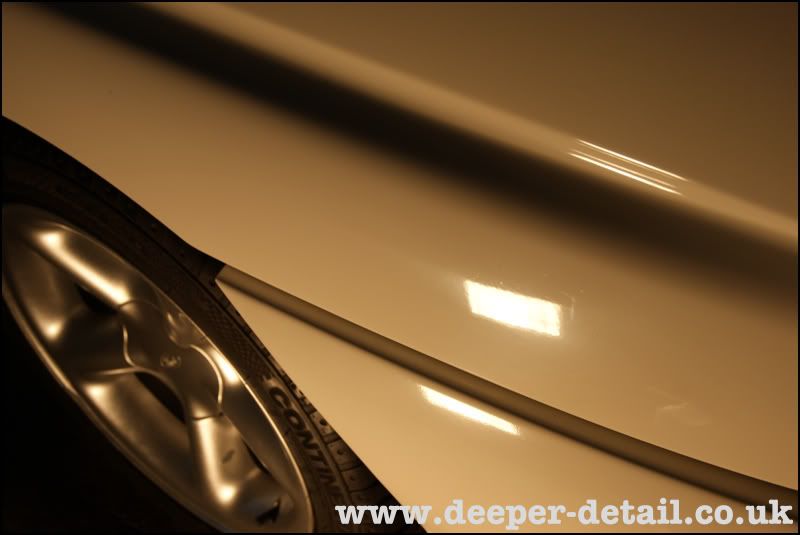 A little play to refine at this stage with S17+ (further finishing down afterwards)
More imperfections: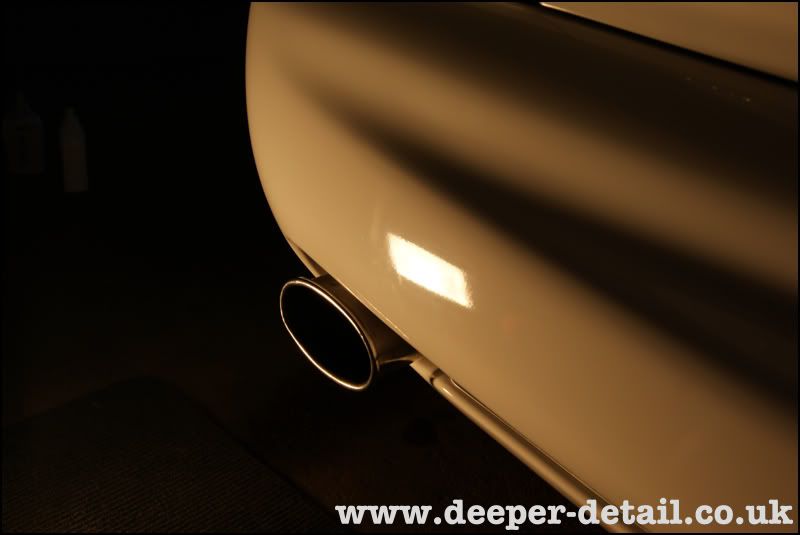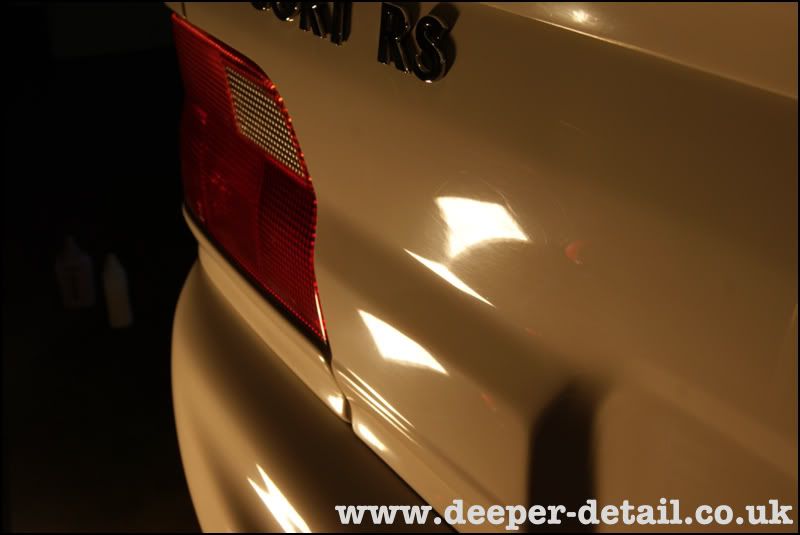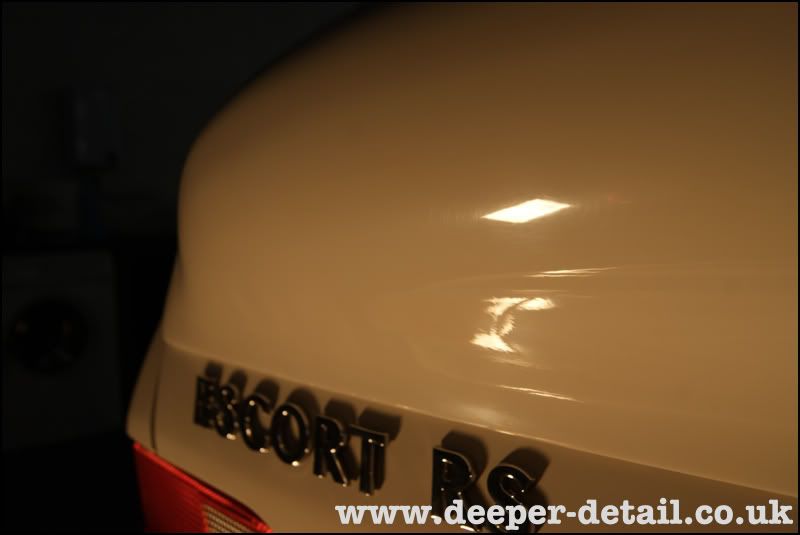 After, including the rear lights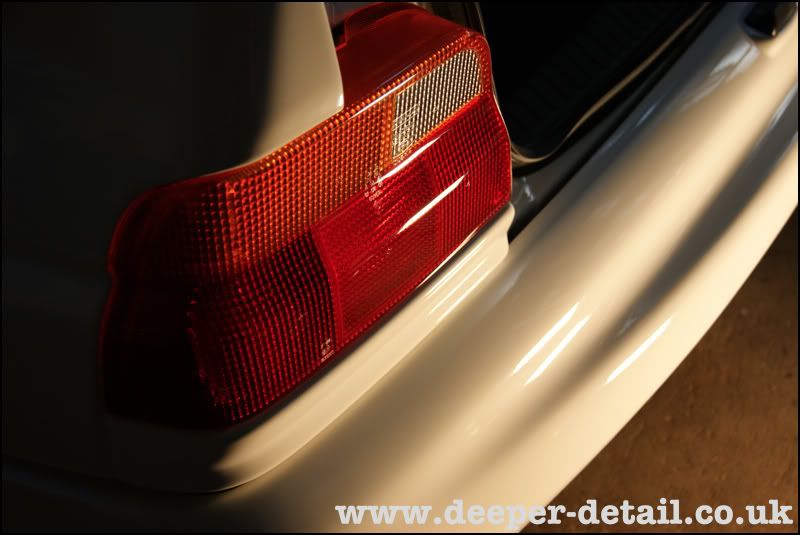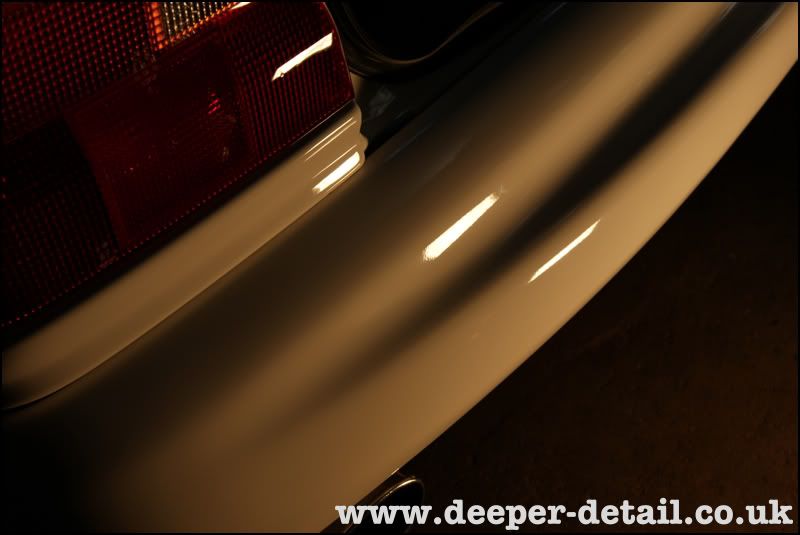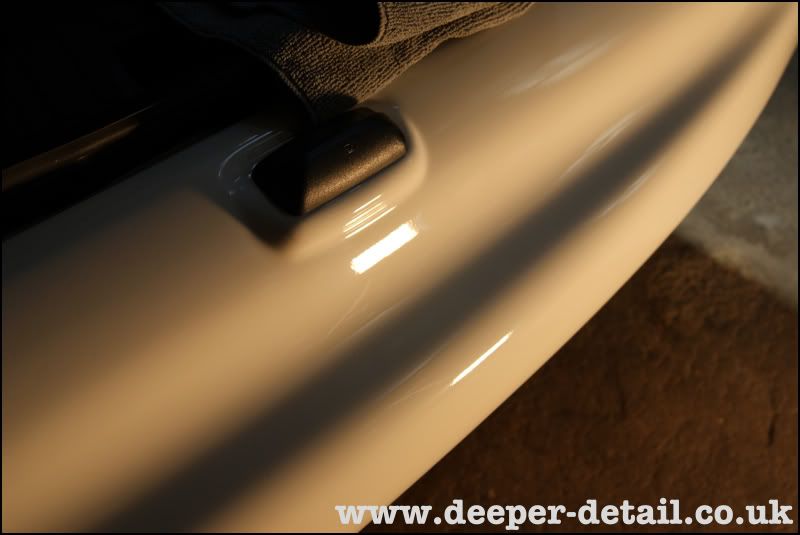 Other side, before and after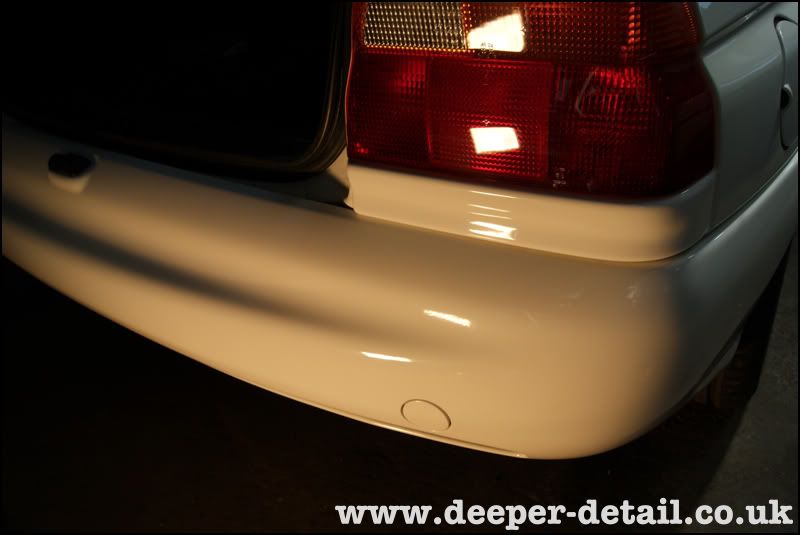 Boot lid before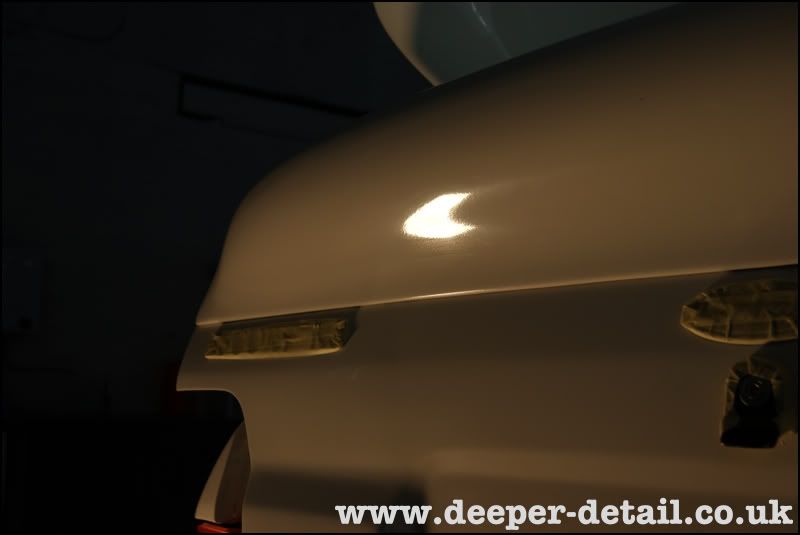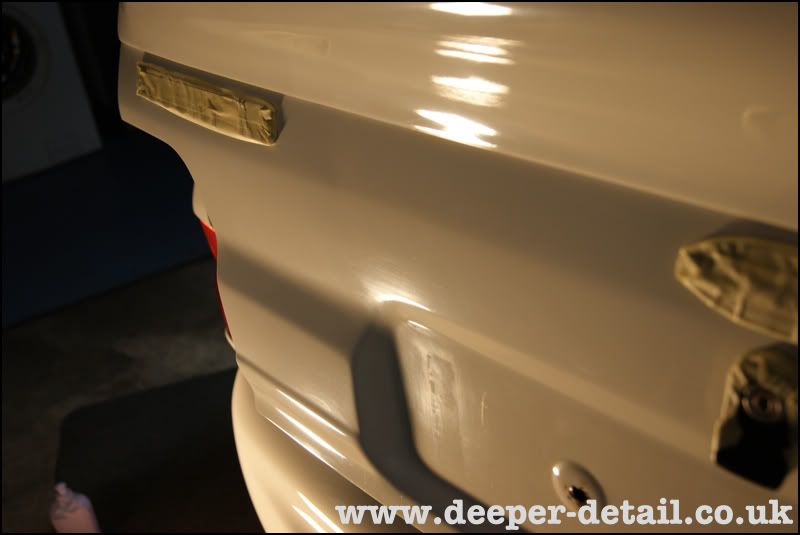 After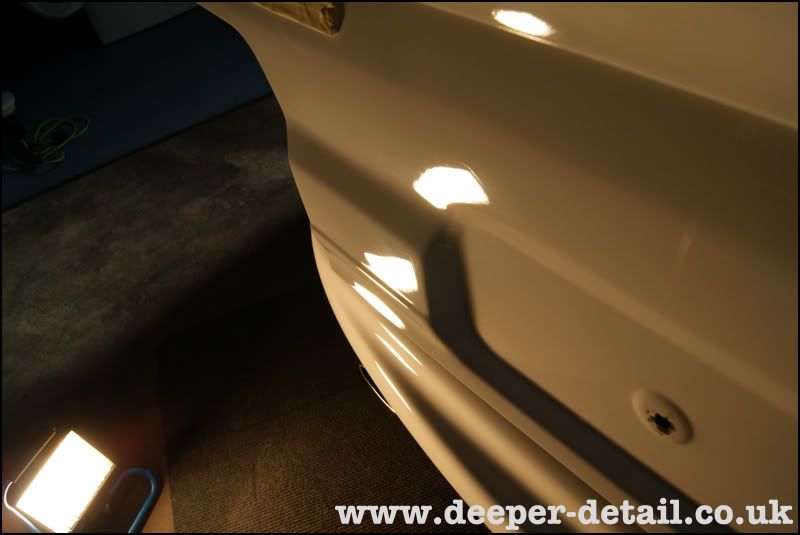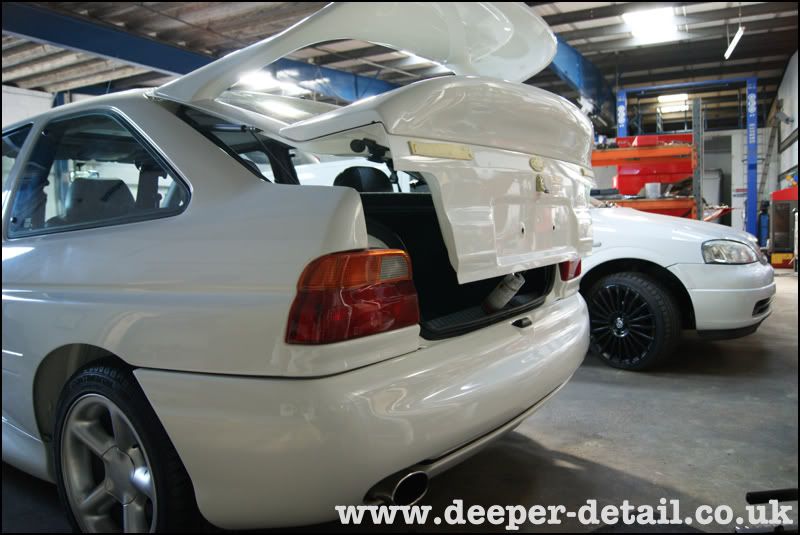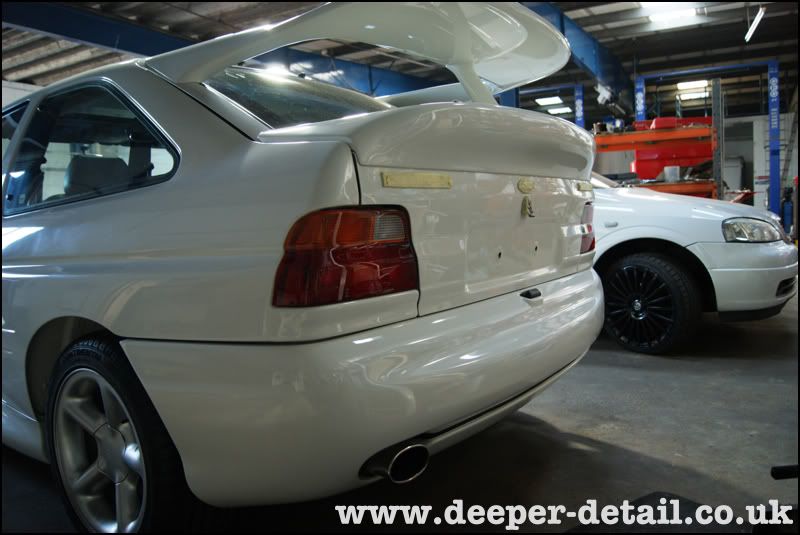 Spoiler before and after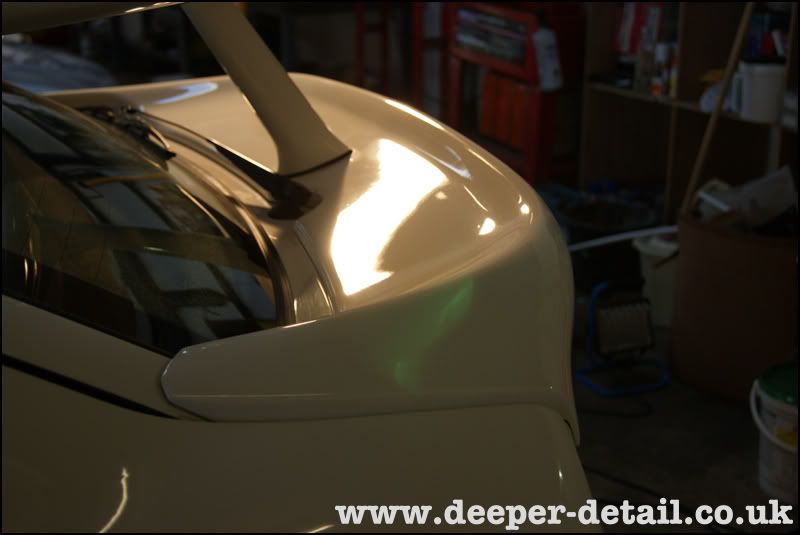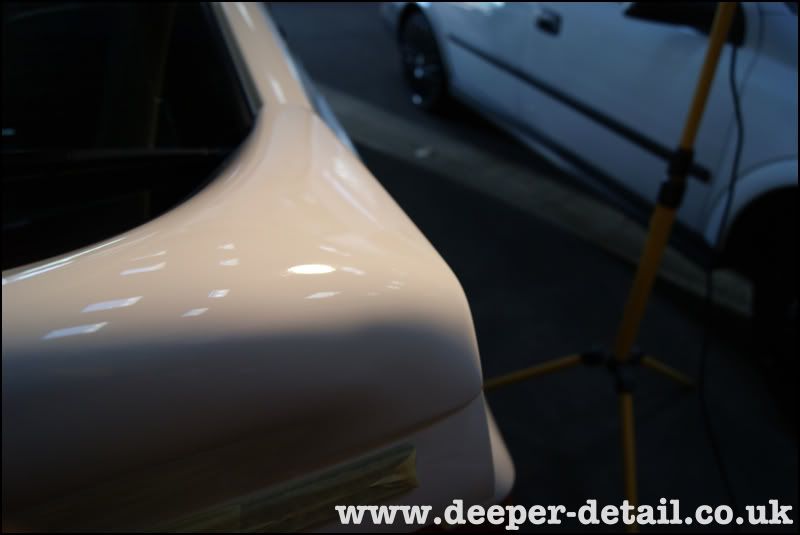 Before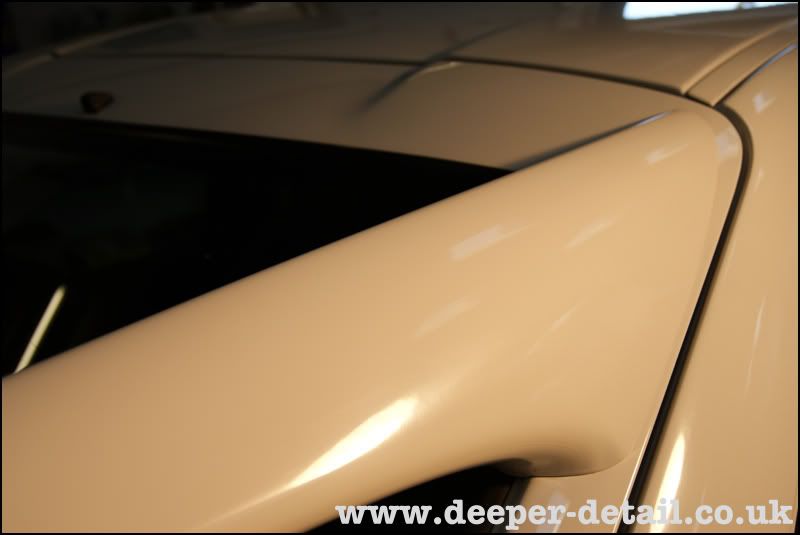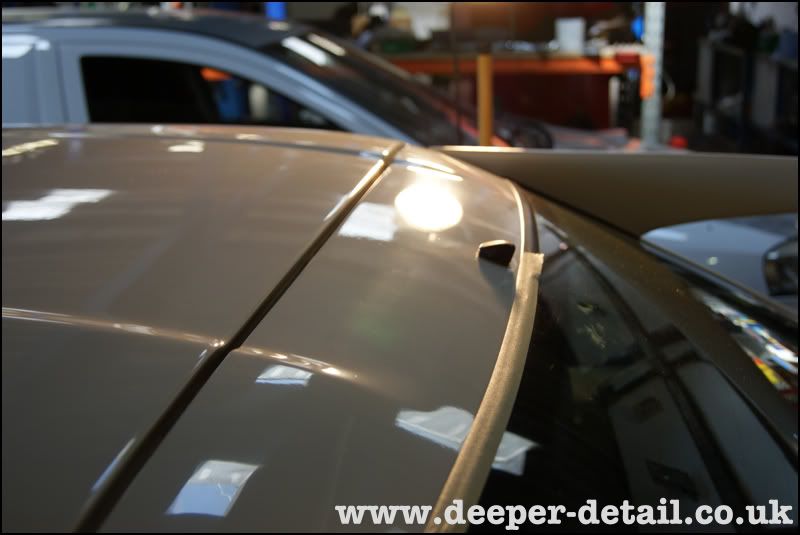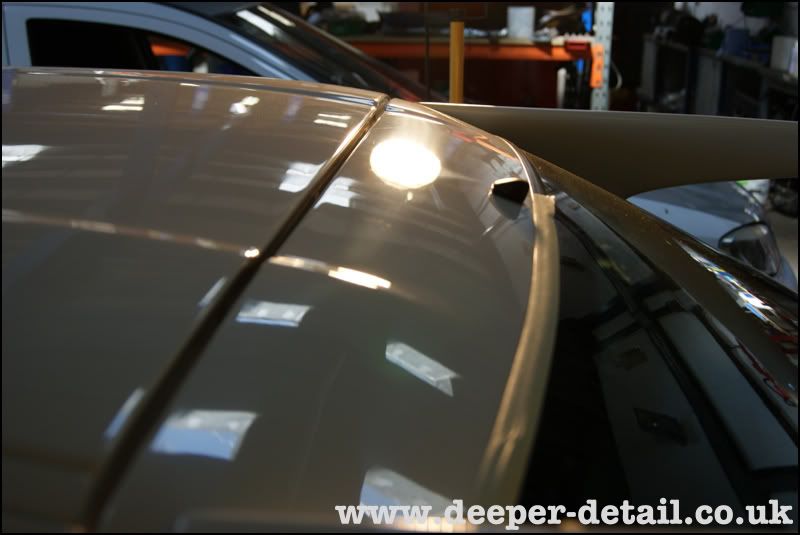 After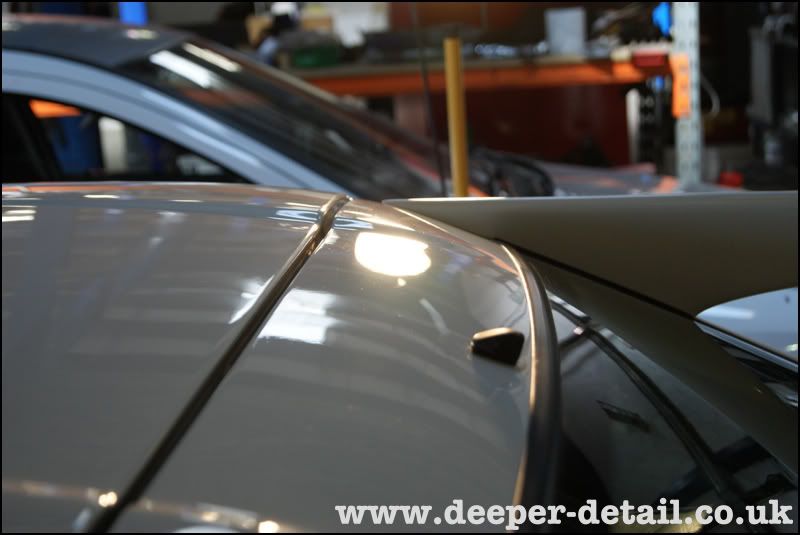 Roof area before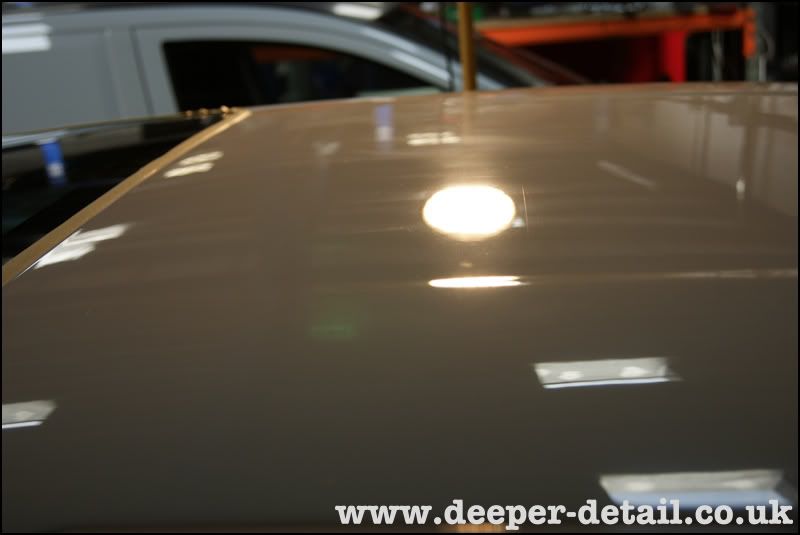 First area refined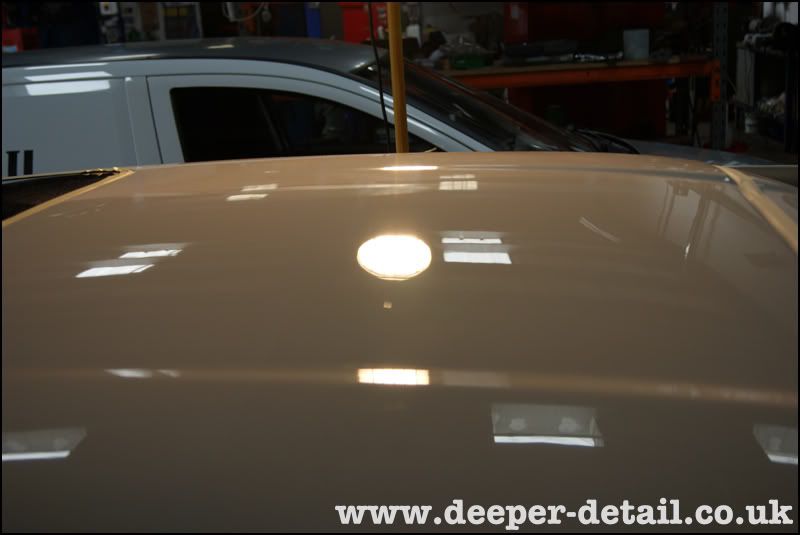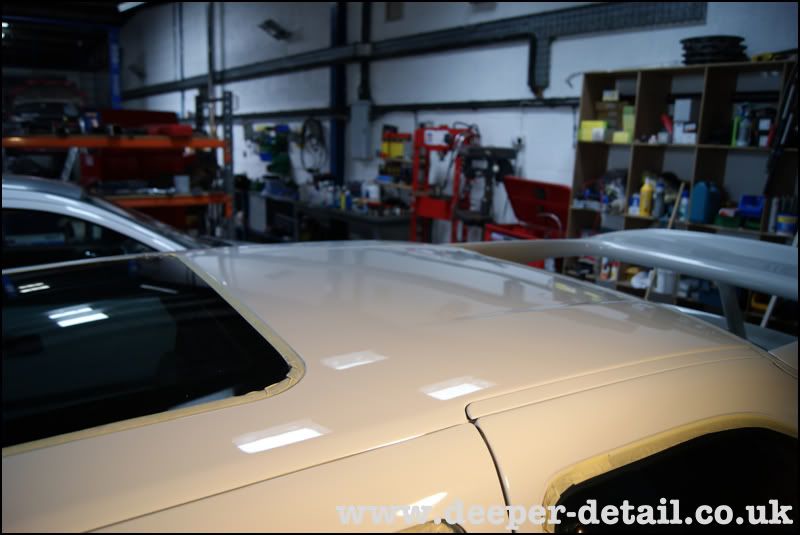 Bonnet before, showing buffer trails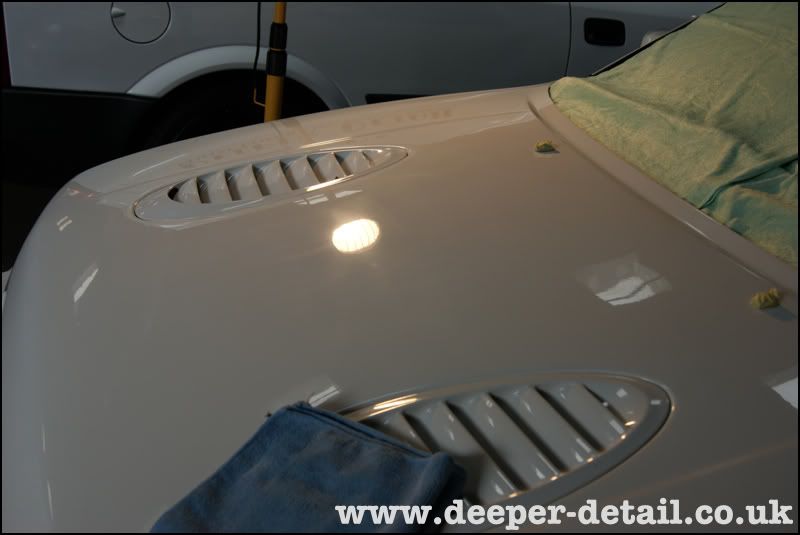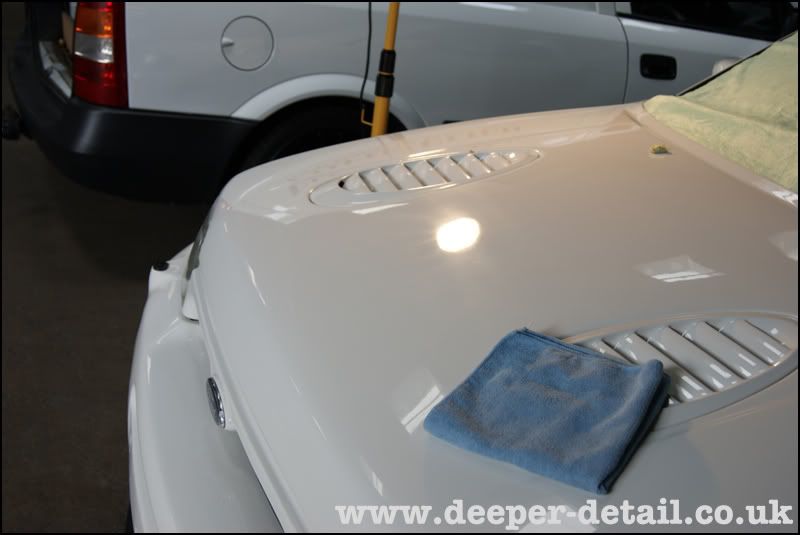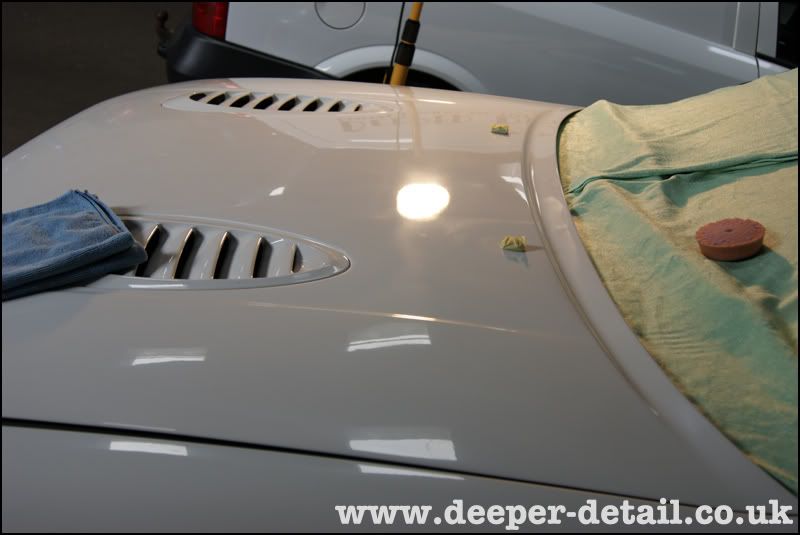 After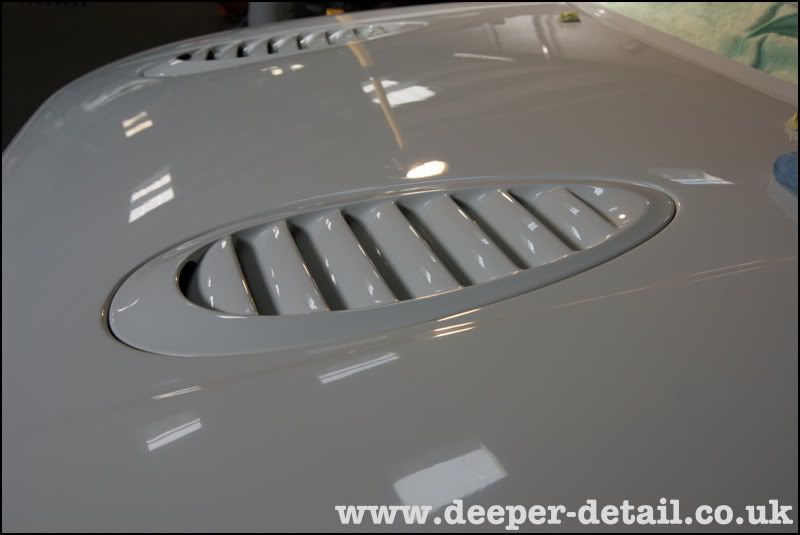 Befores: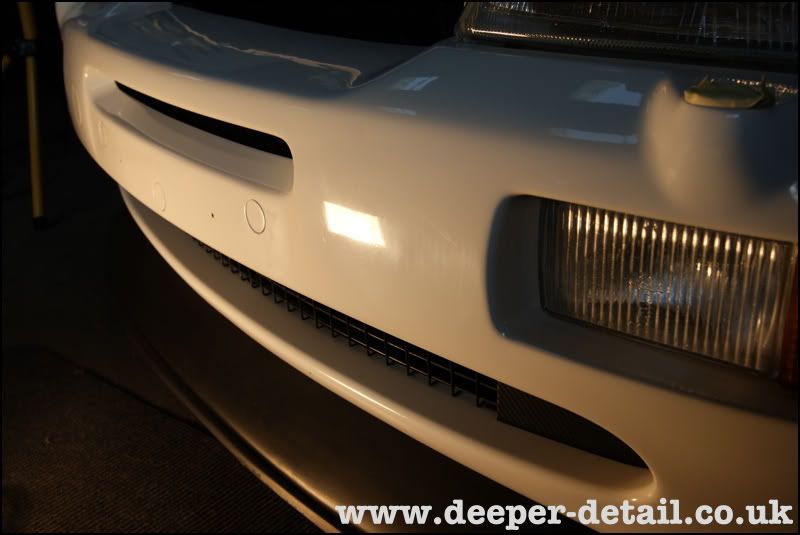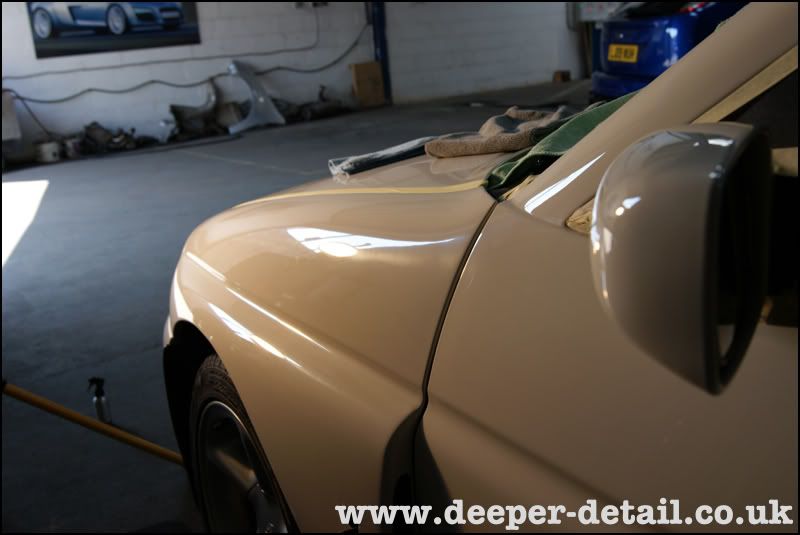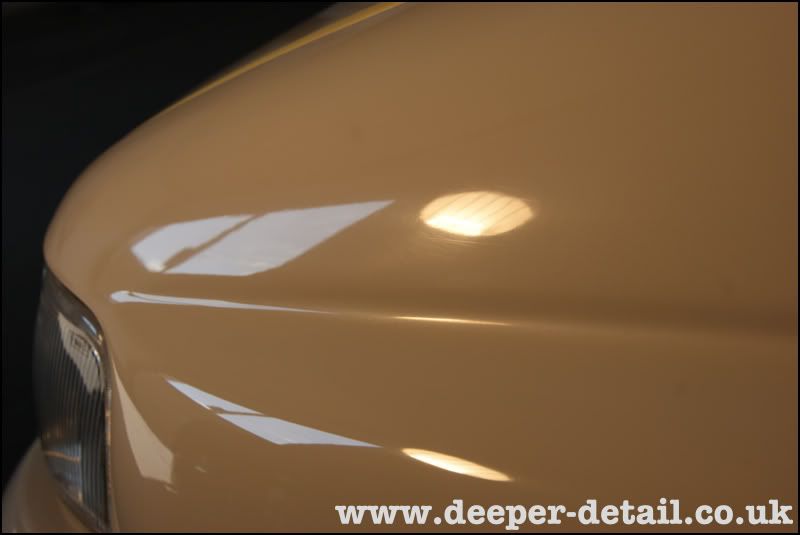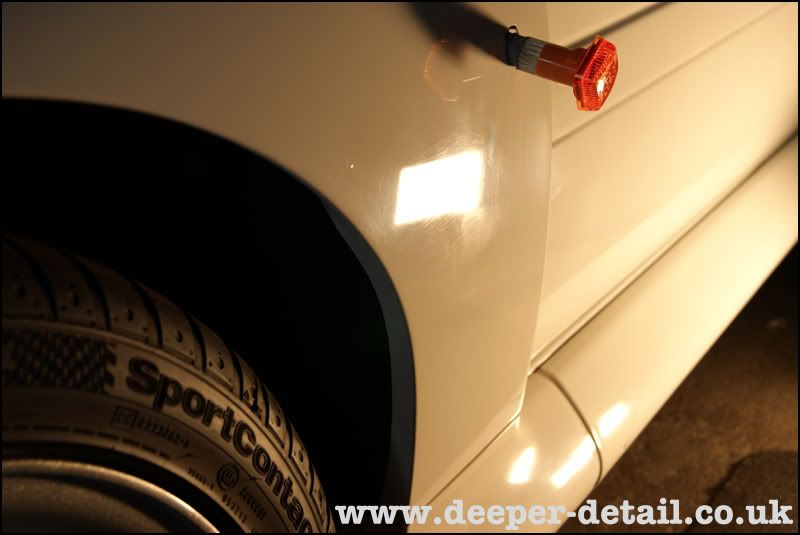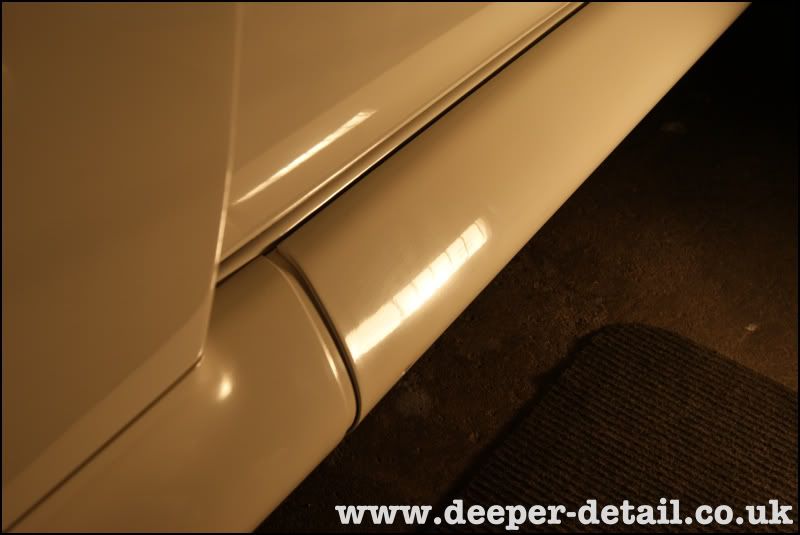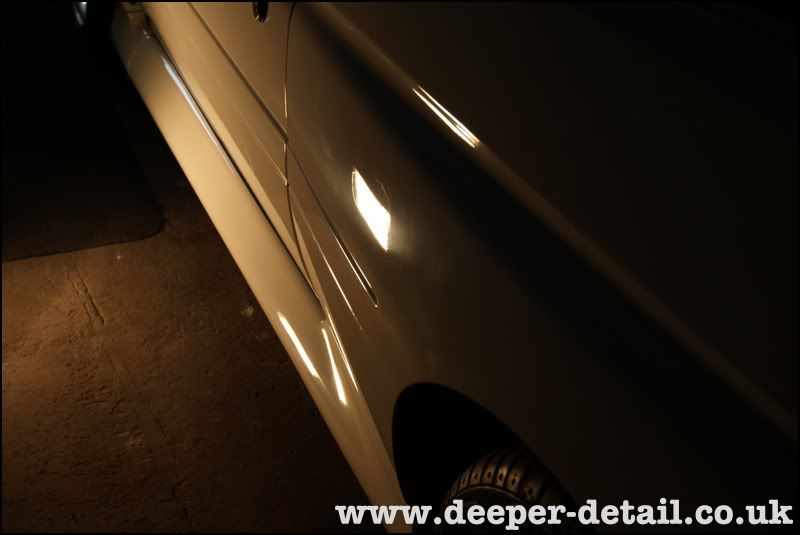 After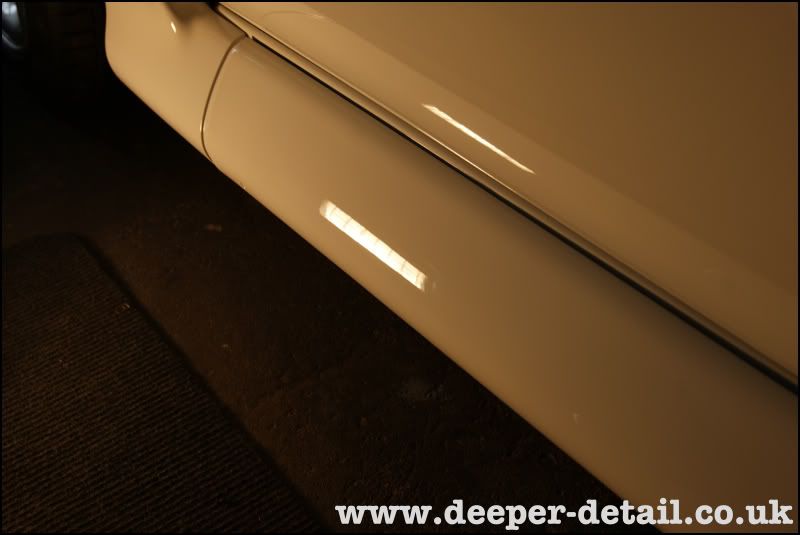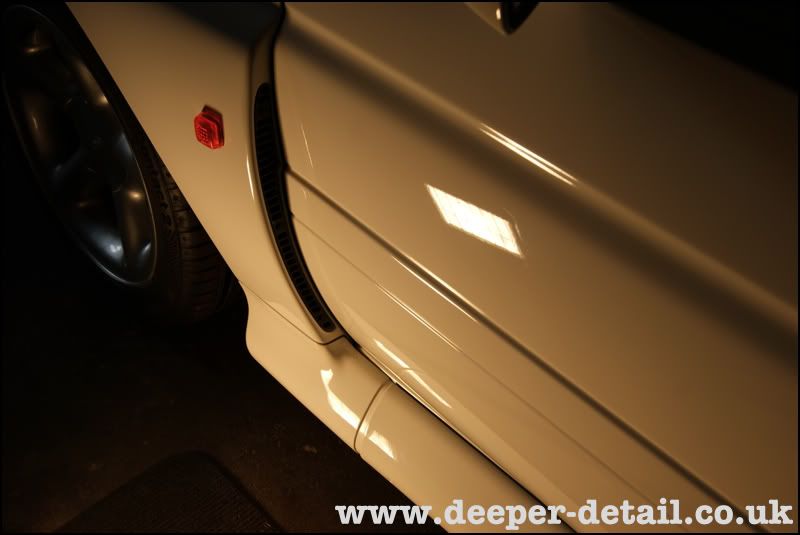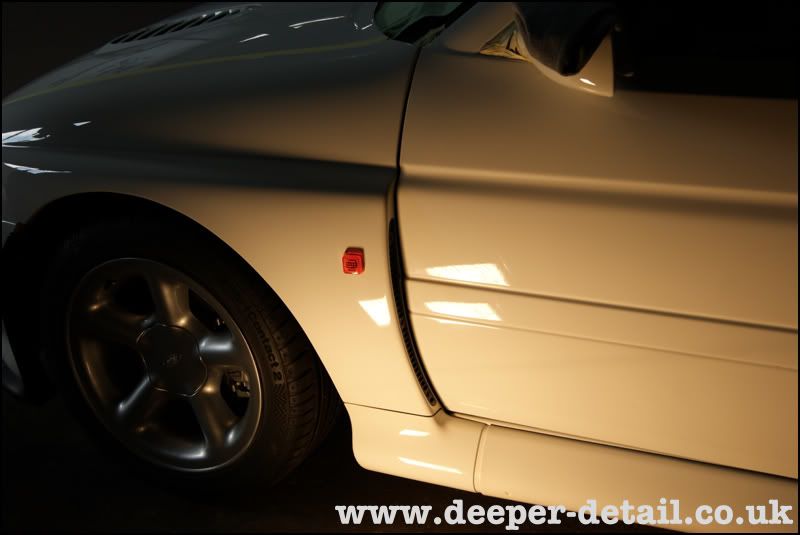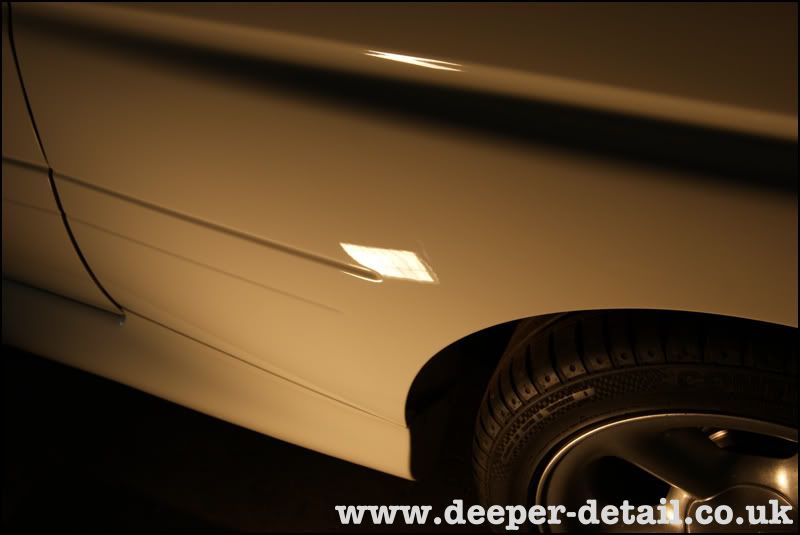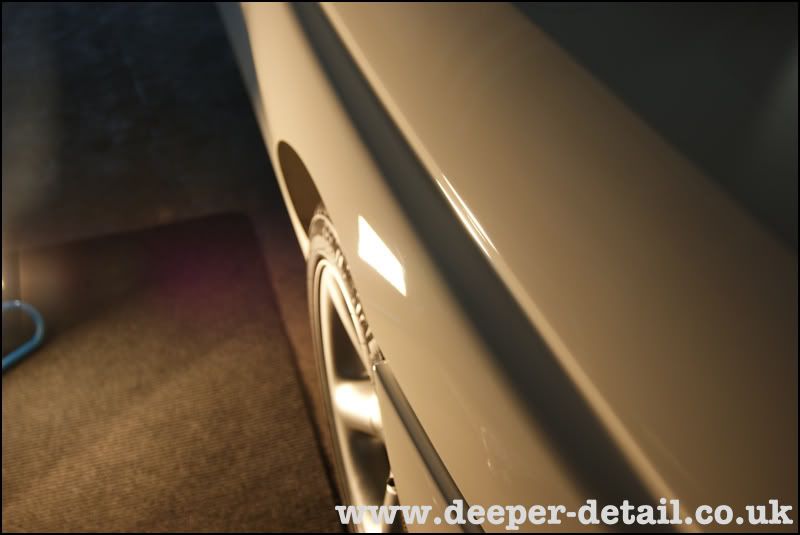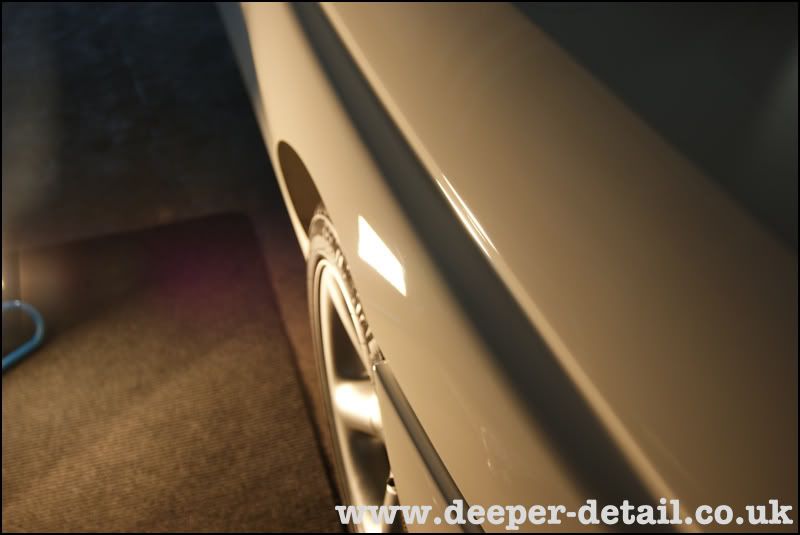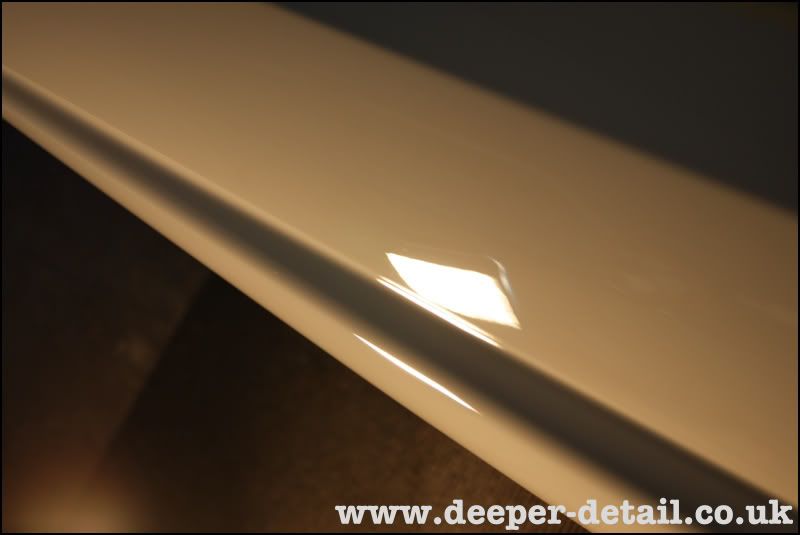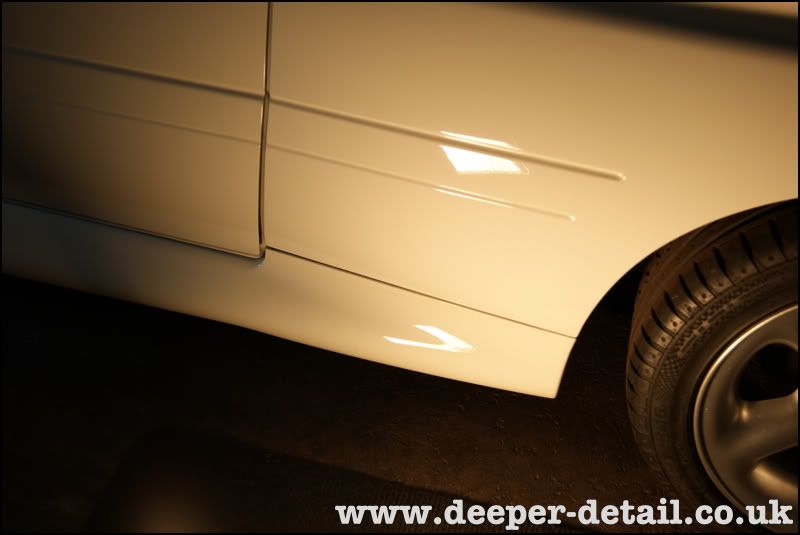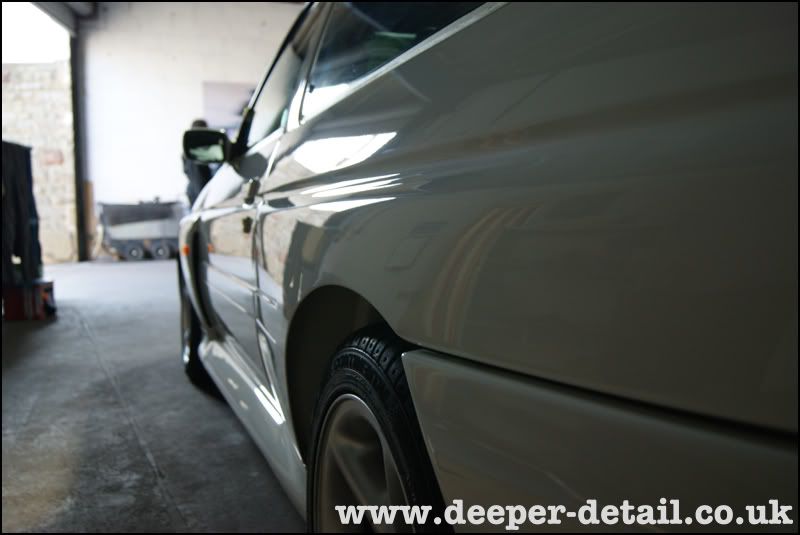 Before and after on the door pillar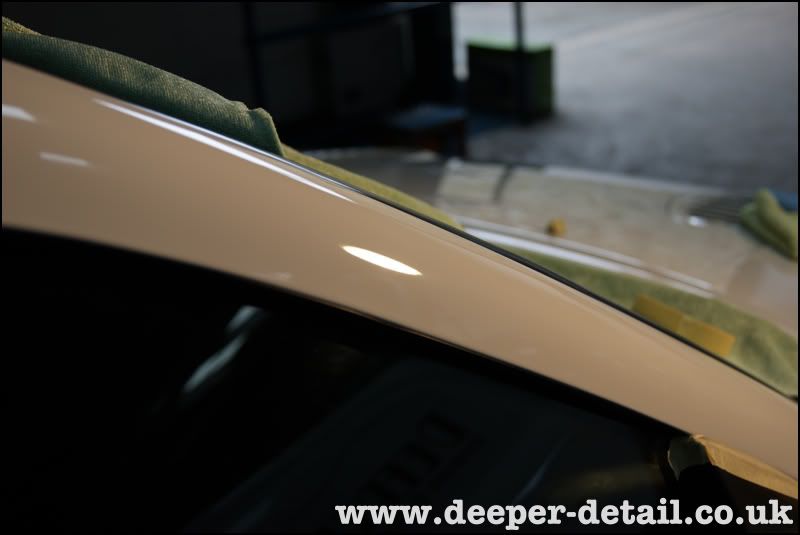 Before's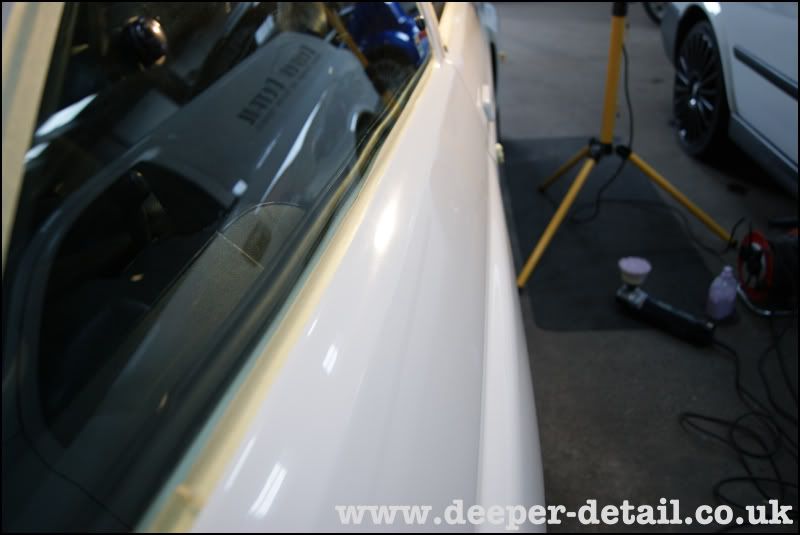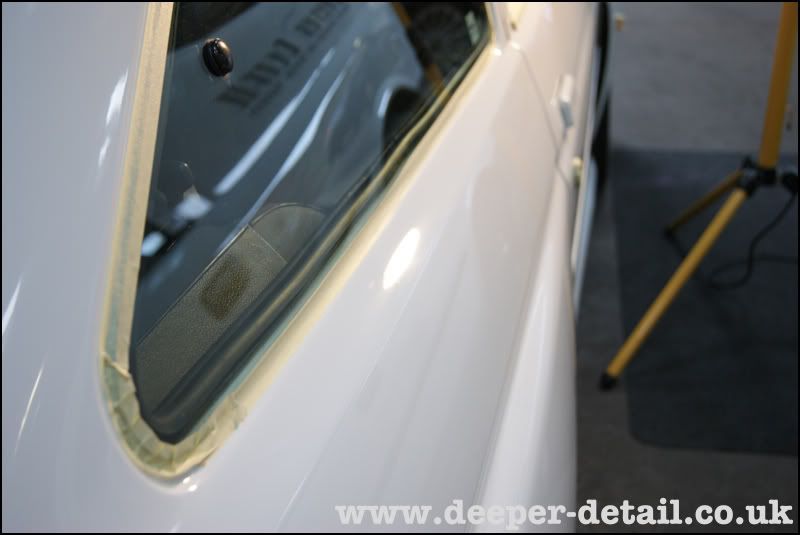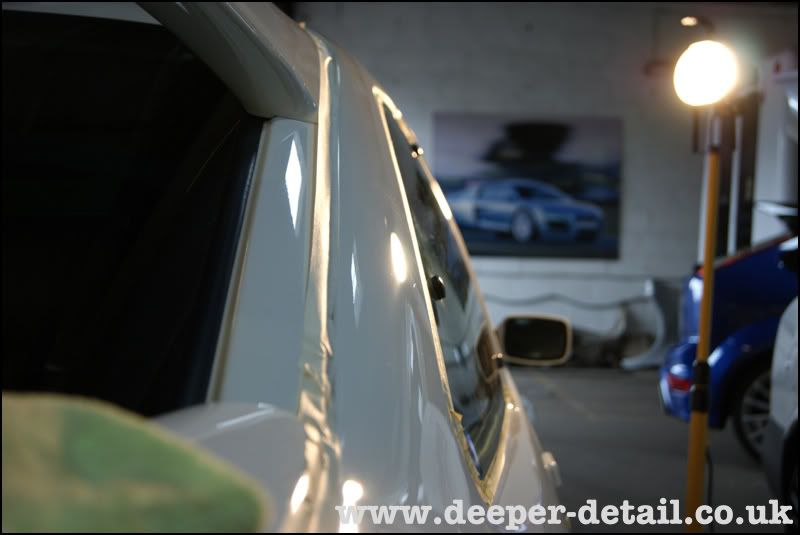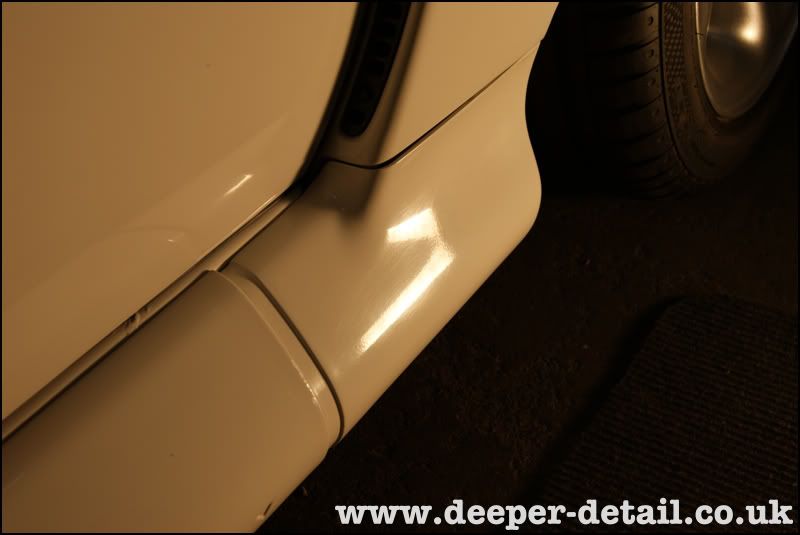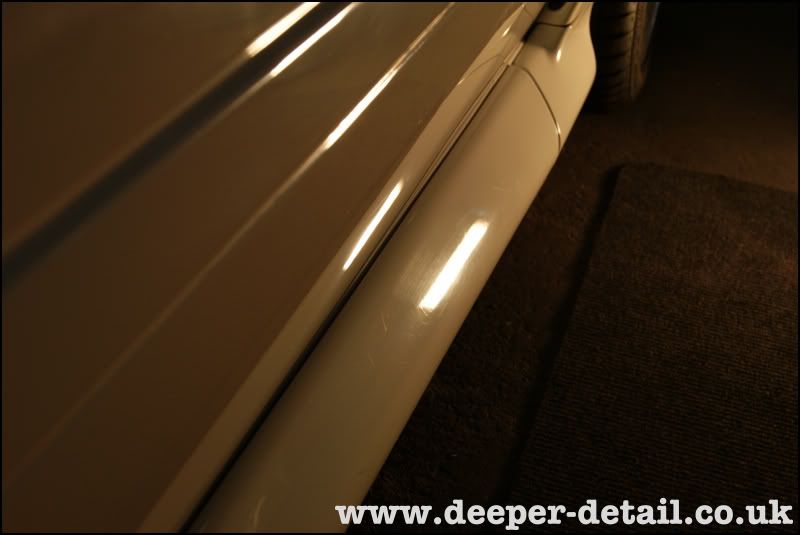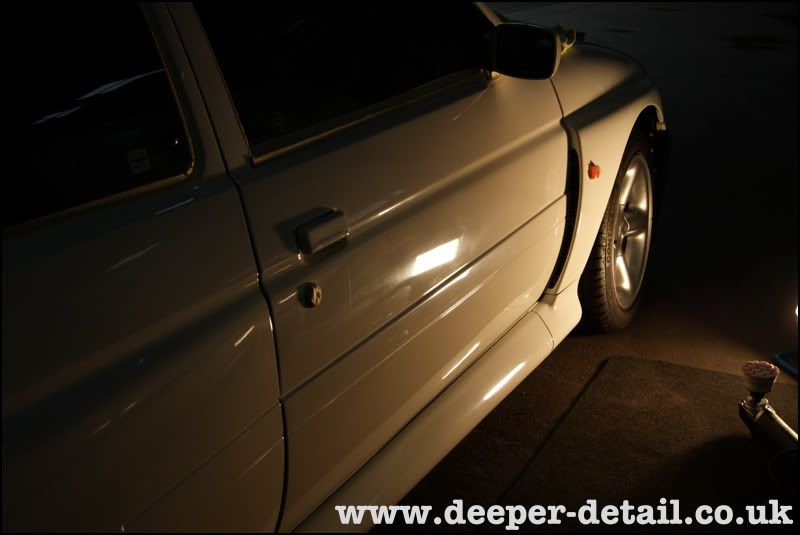 After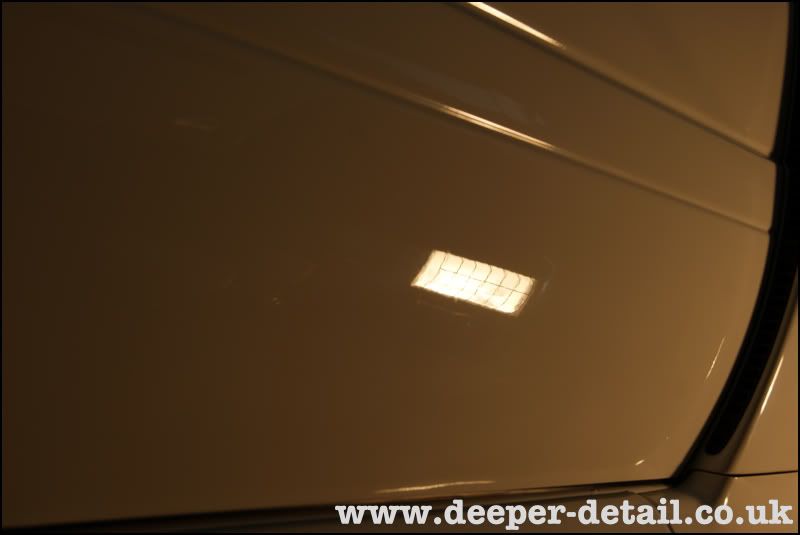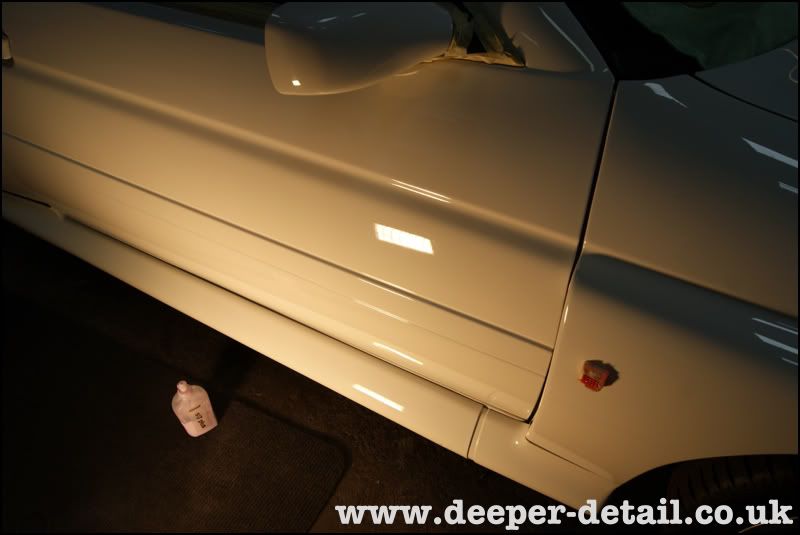 Rear quarter before and after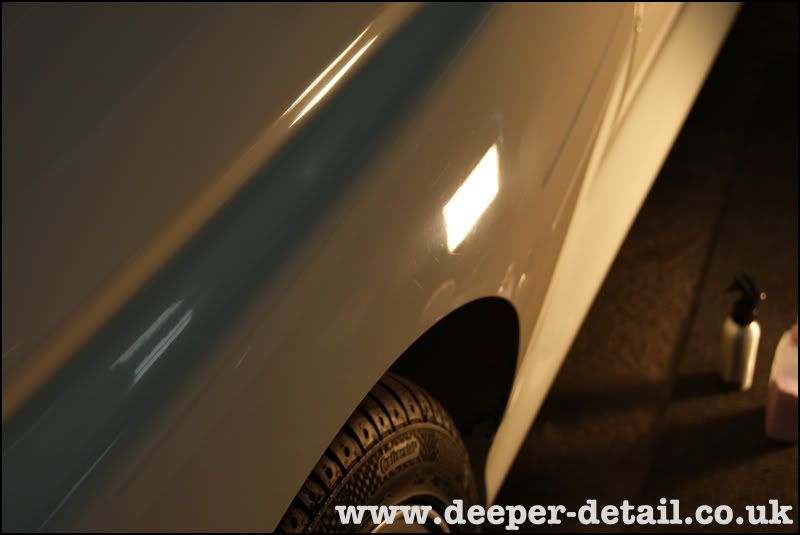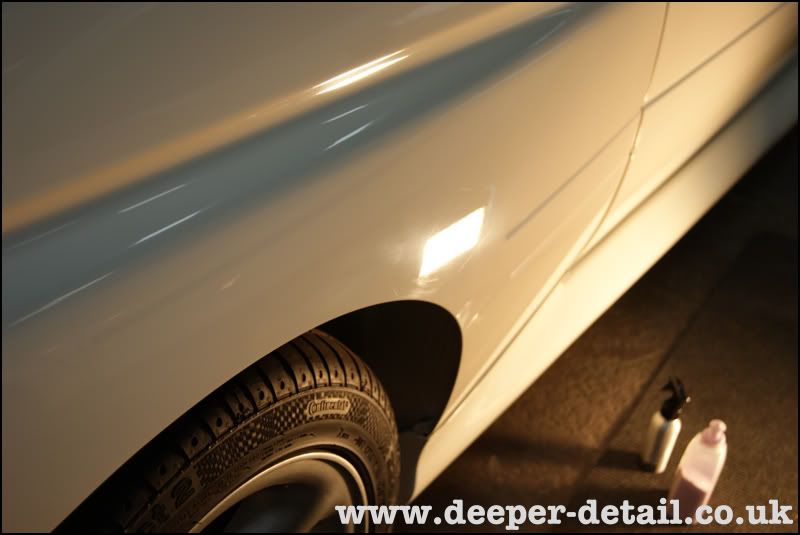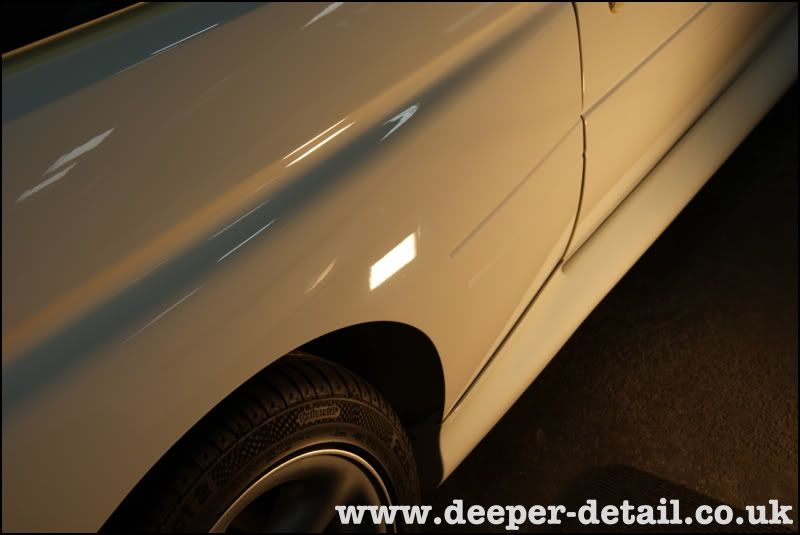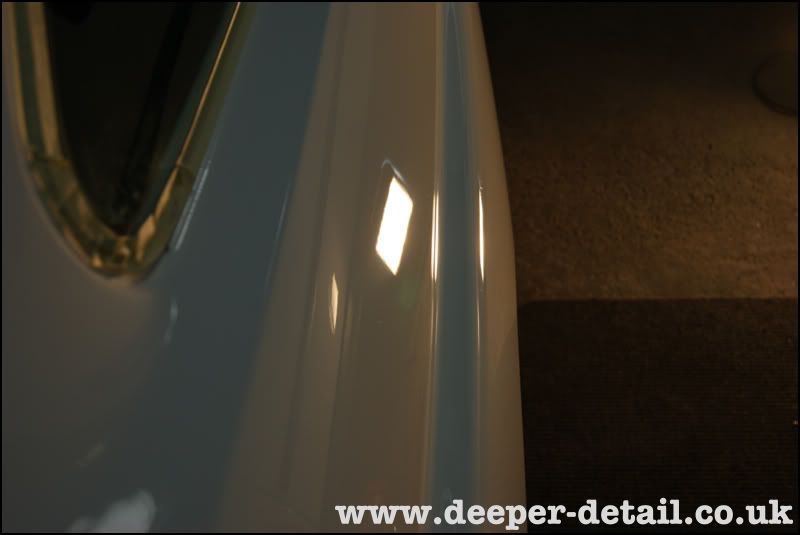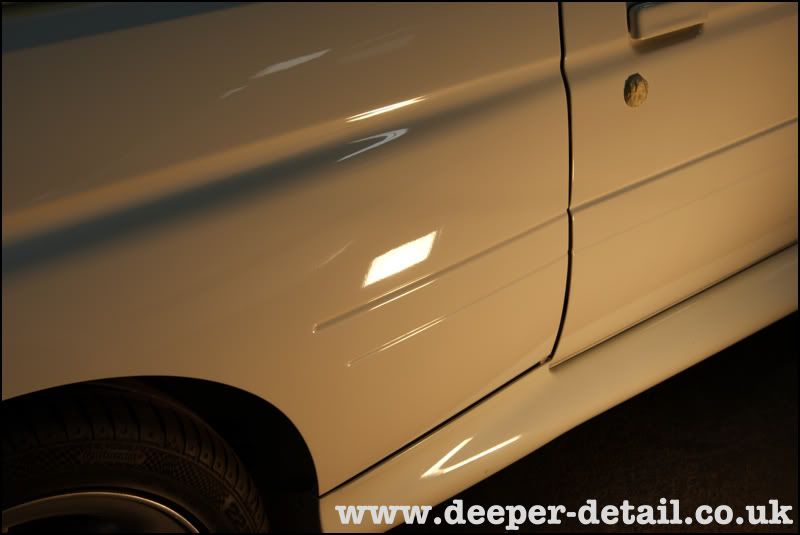 Then onto the refinement stage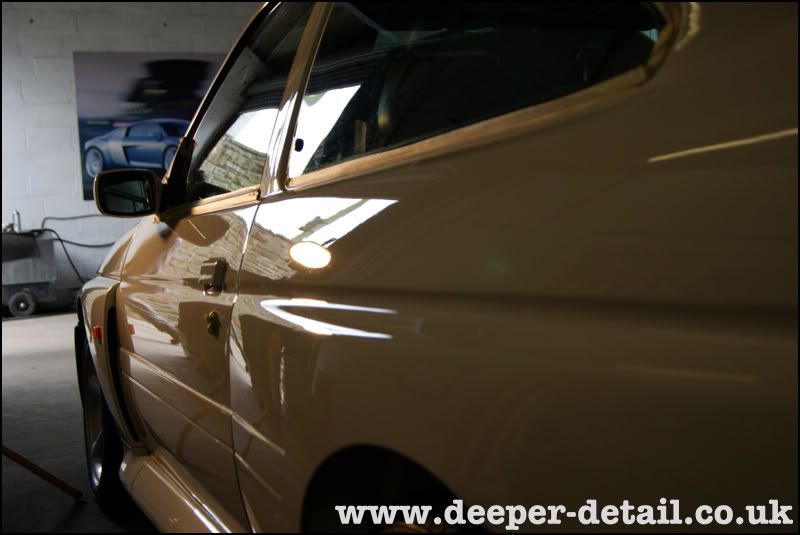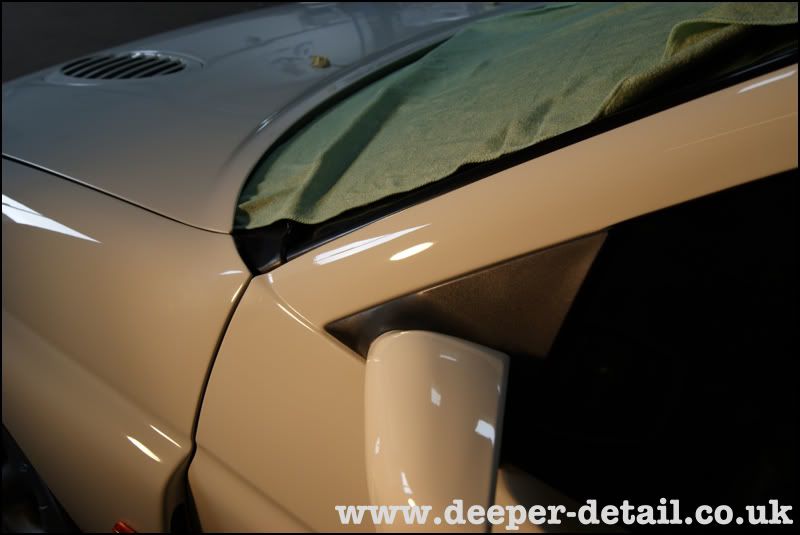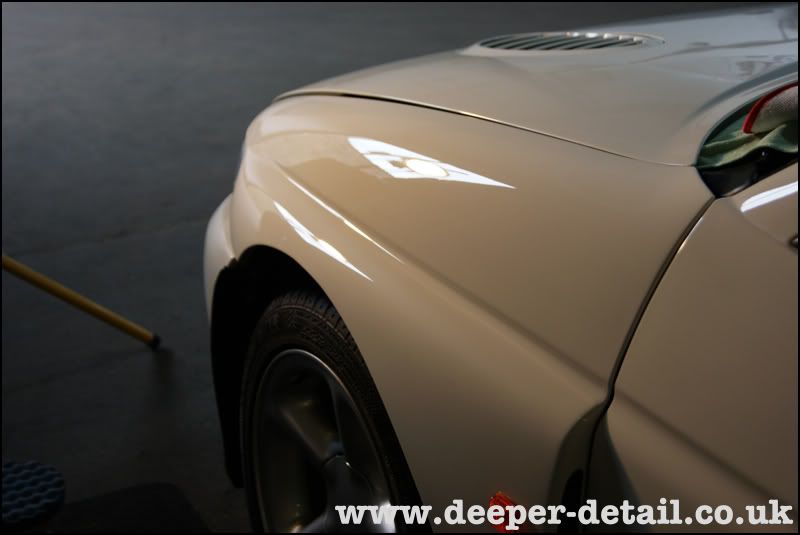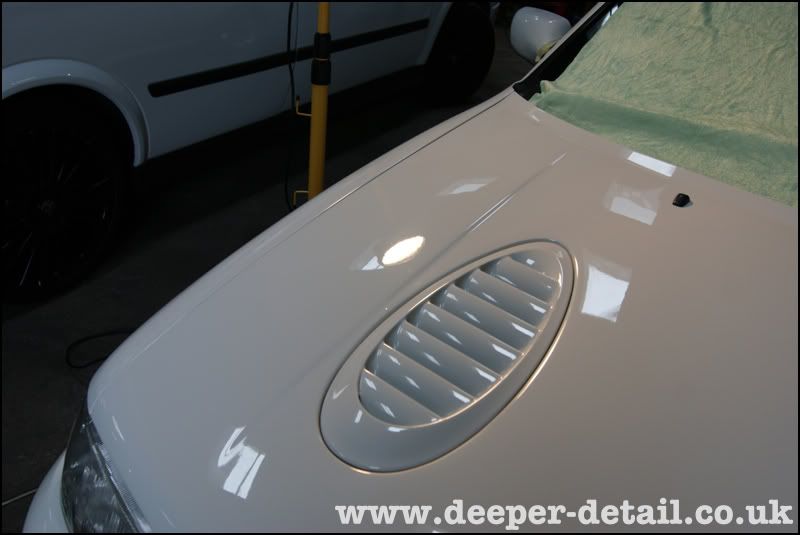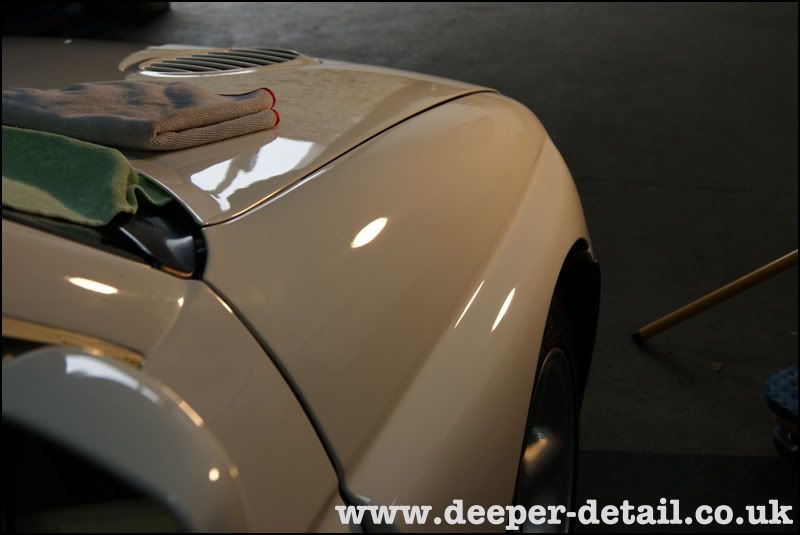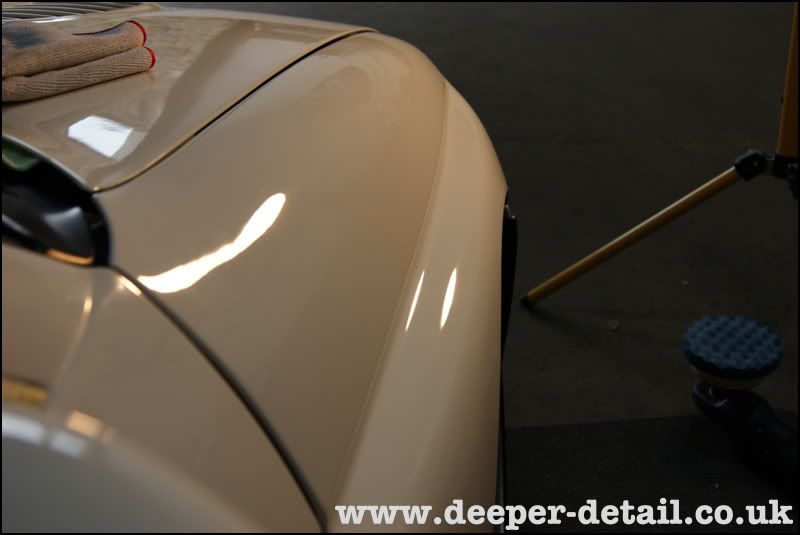 Forgot to say earlier on, the engine bay had being steam cleaned and dressed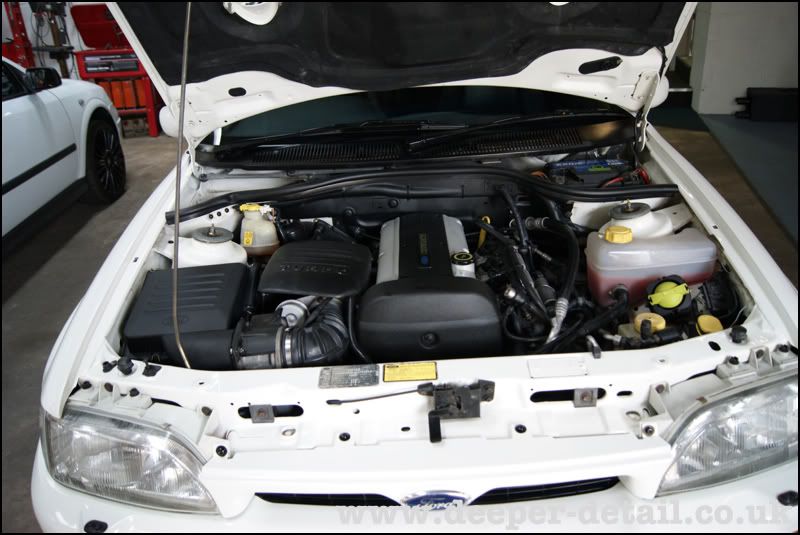 And finally the finished shots wearing a layer of tough coat, followed by a bespoke 'nuba
Revive on trim, glass polished with dodo SN glass polish and clearly menthol, tires, CG G6 hypercoat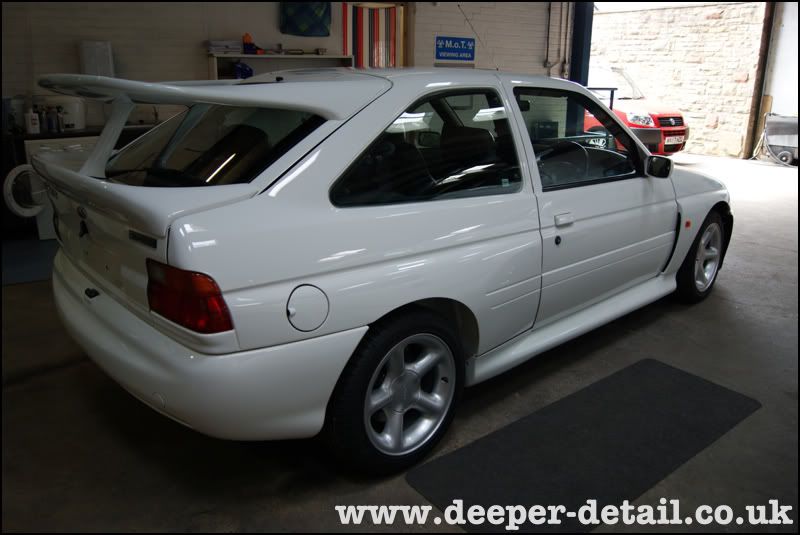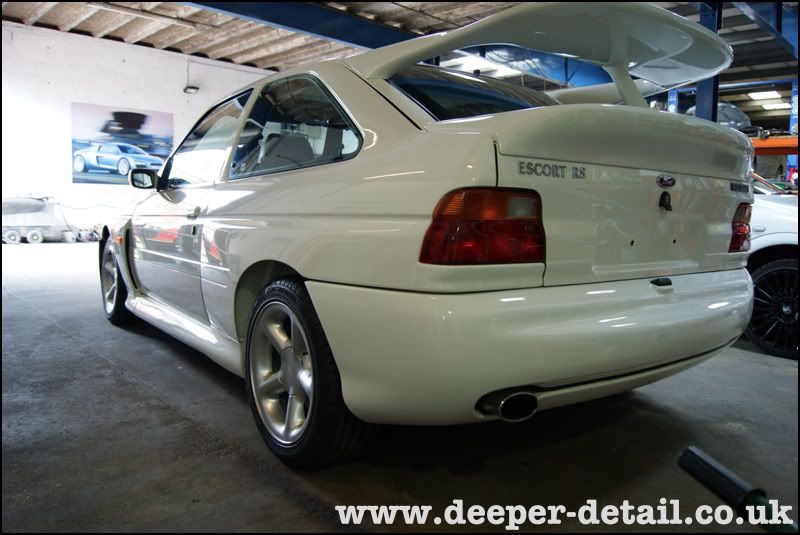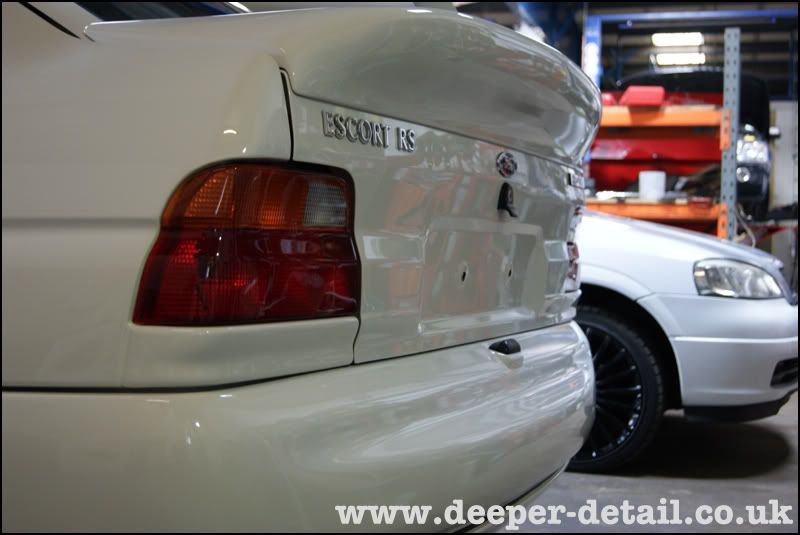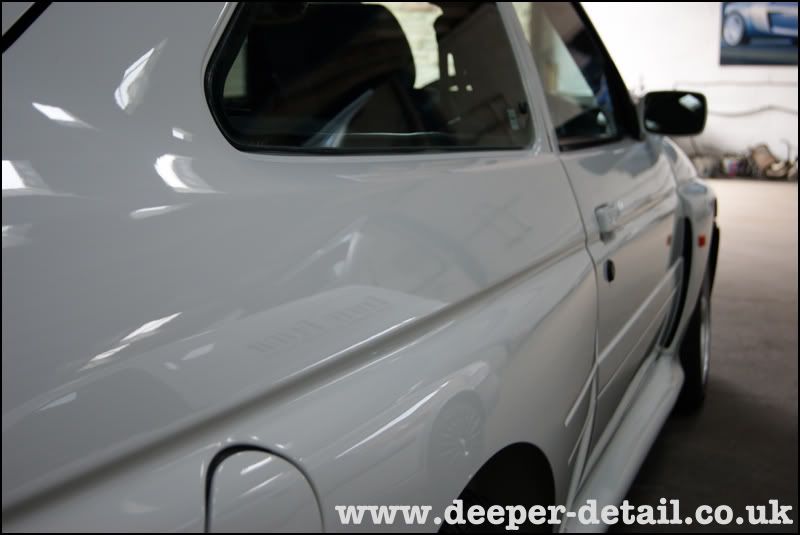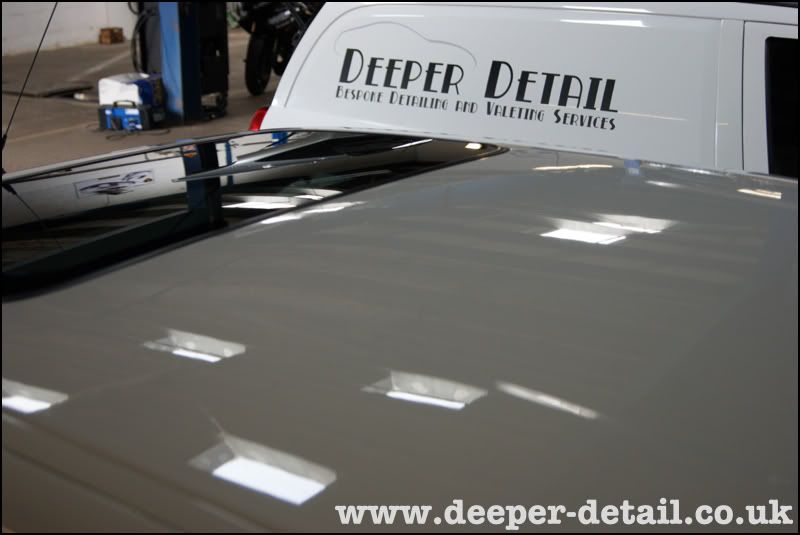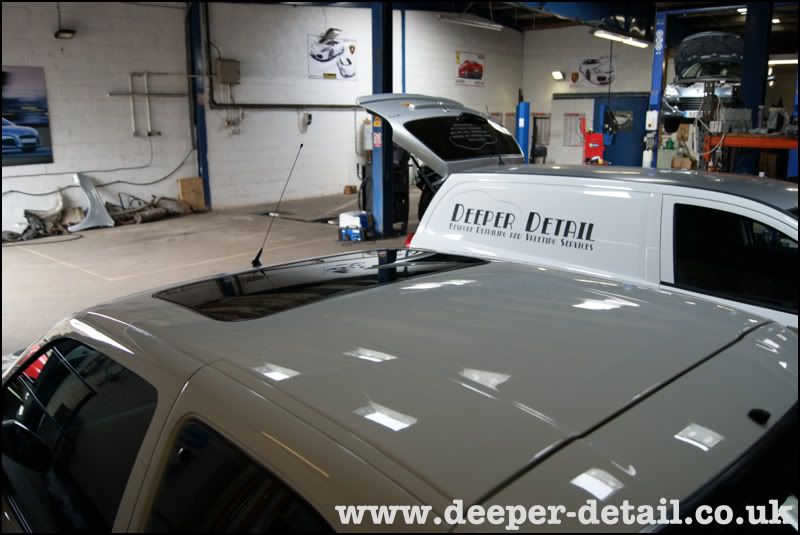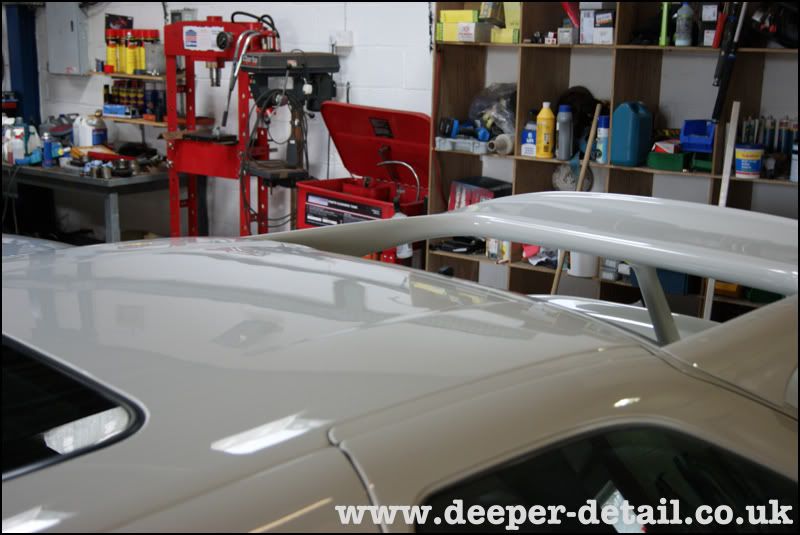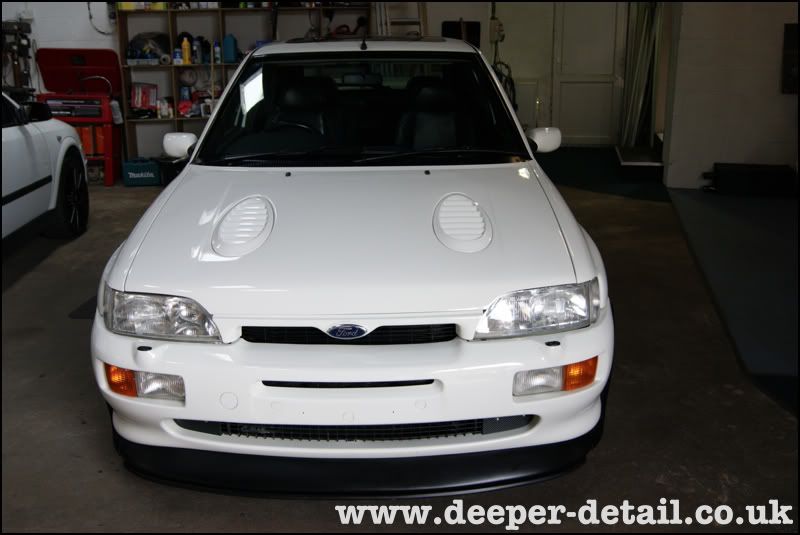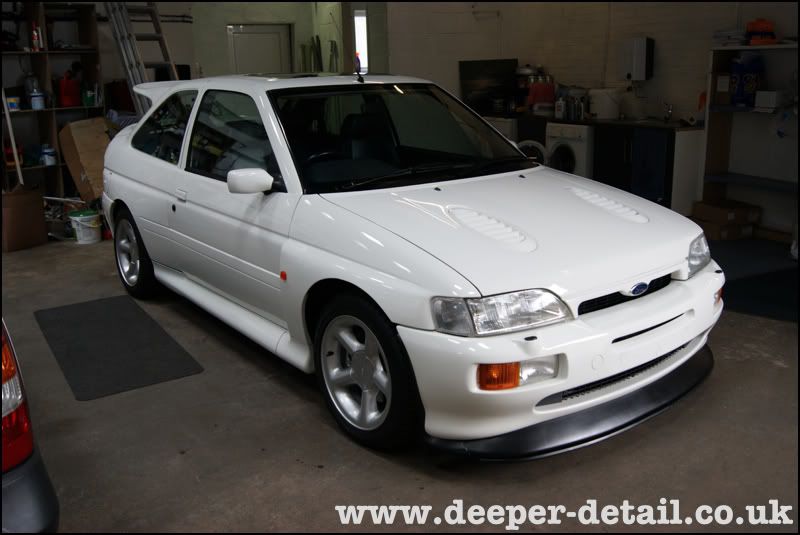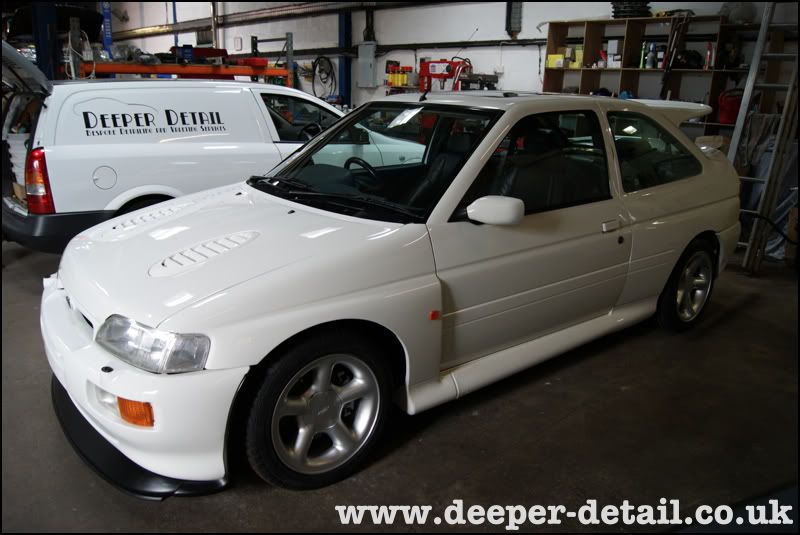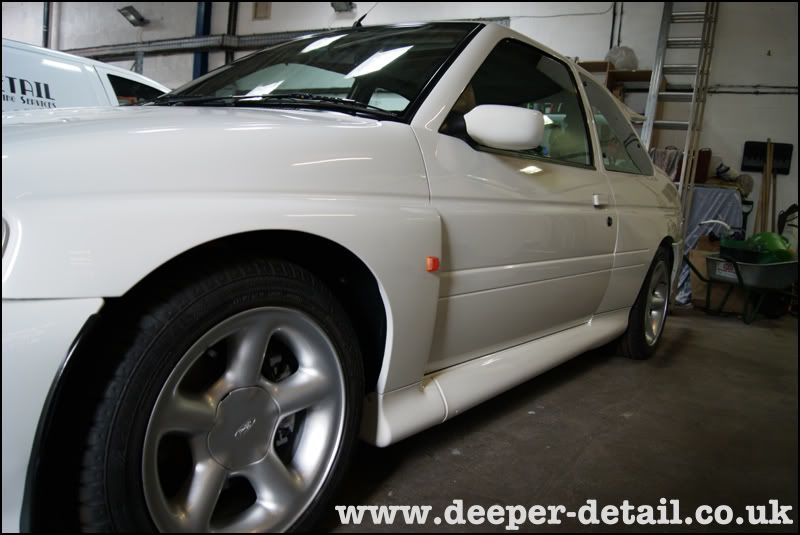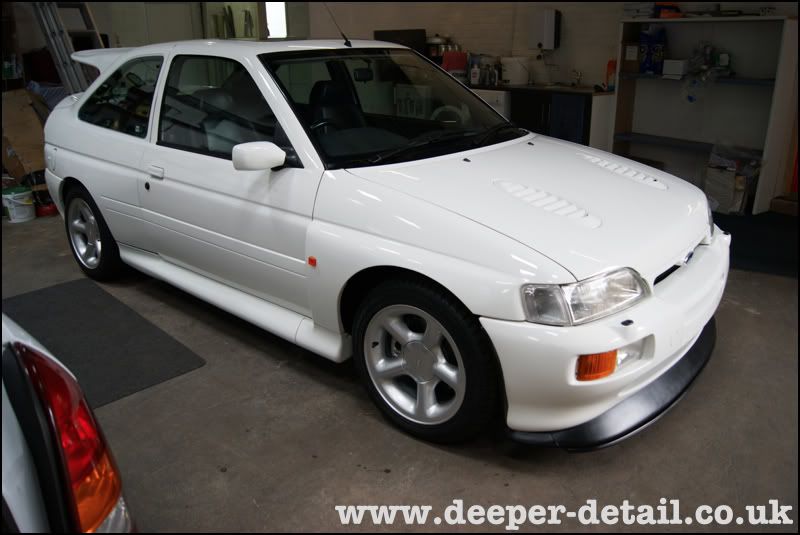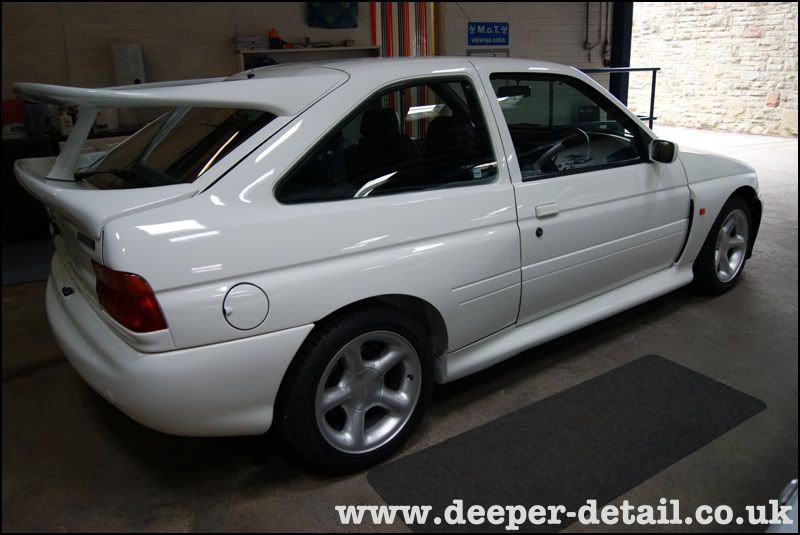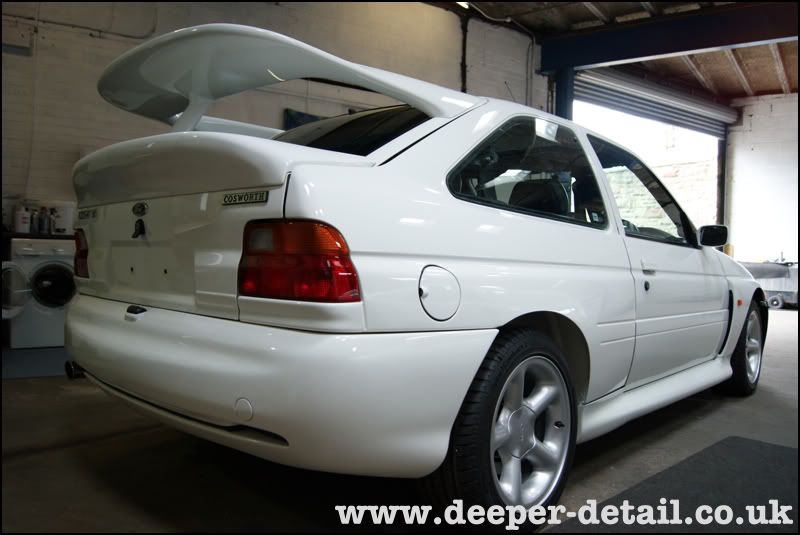 And onto the ramp to check everything is in order on the underside again....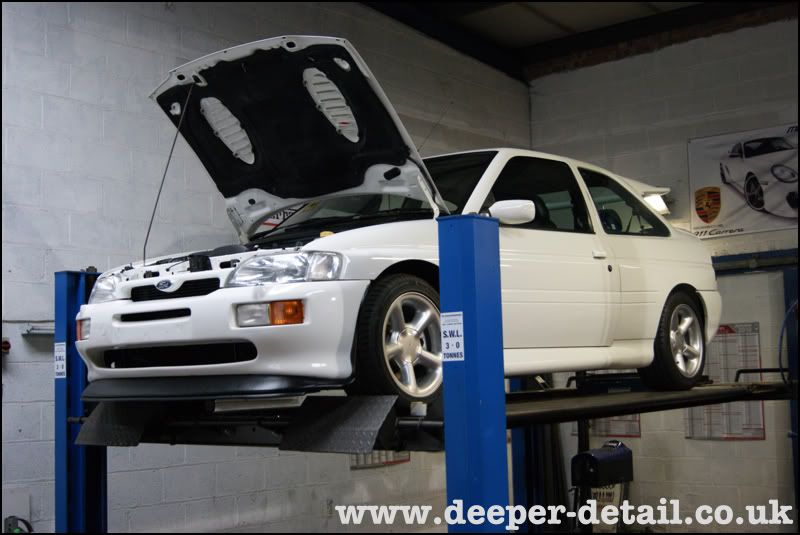 If you got this far, thank you for reading as always Mike @ Deeper Detail