I booked stuart to do a protection detail on my parents new VW polo for me last week. the guy is a legend! what an amazing job, the car looks absolutely stunning. he spent the entire day cleaning, polishing, sealing and waxing with amazing results. i really can't recommend this guy highly enough, i just wish i had a few more photos.
the comment from the sales guy at the dealership was "it makes all the others look sh*t!", in truth he may have been referring to the car, or he may have been referring to his own team of valeters who were spotted washing out a shammy on the ground with a pressure washer before wiping it over brand new cars!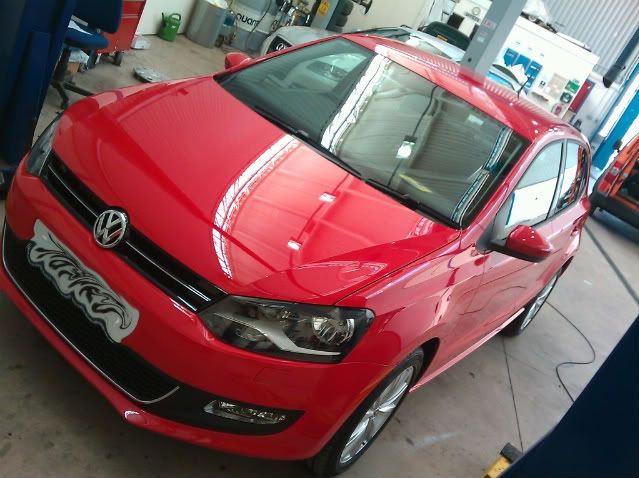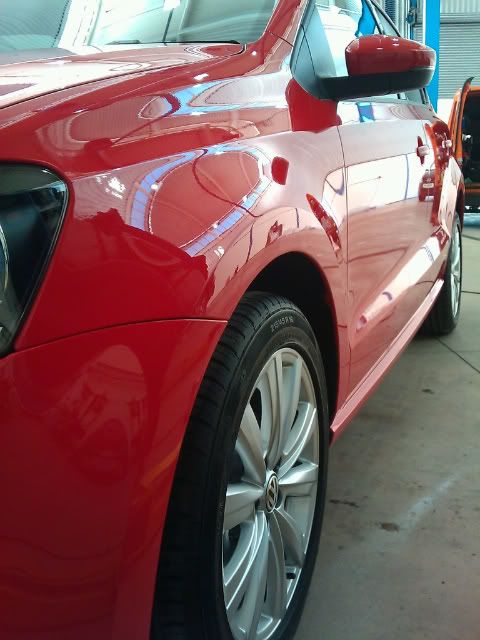 Pre rinse,
Ph neutral snow foam.
Rinse
Wheels – Acid free cleaner and differed brushes along with Captain Crevice mitt
Body - Washed with Born to Be Mild & two bucket method
Rinse
Clayed with fine grade clay & Dodo Juice Born Slippy
Auto Smart Tardis for a couple of small tar spots
Washed again B2BM & 2 buckets
Final rinse
Dried with super soft microfiber towels
Machined with Cyclo dual head machine
http://www.cyclotoolmakers.com/
with light cut pads and 3M compound to remove a few marks
Followed by polishing pads and lime prime
Wheel arches dresses with CheOmical Guys Bare Bones
Exhaust polished with Auto Glym Metal Polish
Two coats of Supernatural
Wheels sealed with Swissvax Autobahn wax sealant
Tyres dressed with Swissvax PNEU for a natural looking finish
Final inspection and buff